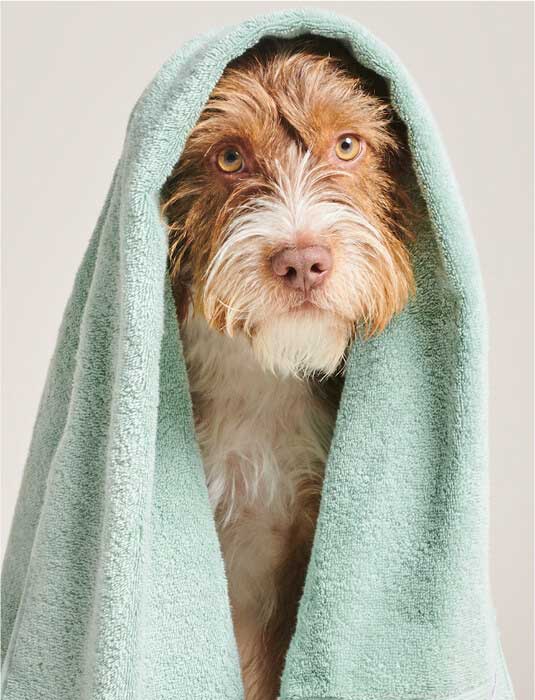 With the animal- and environmentally friendly care products from Houndztooth, you can turn your care routine into pawlity-time. It really doesn't get any better than this. Wait until you see your four-legged friend's face after you have treated him with the Hugo's blend nourishing, cleansing grooming kit. Waggle!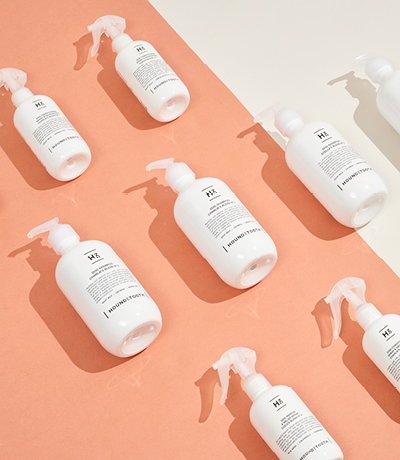 PAWLITY TIME
feeding time becomes "dinner time"
with our handmade ceramic food bowls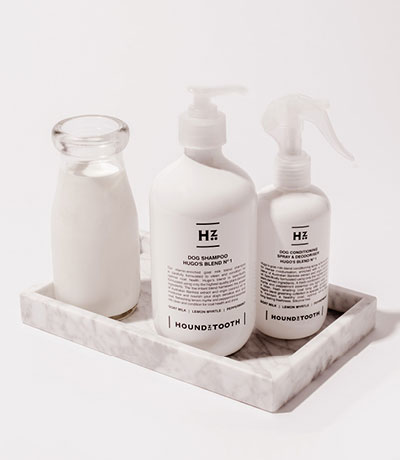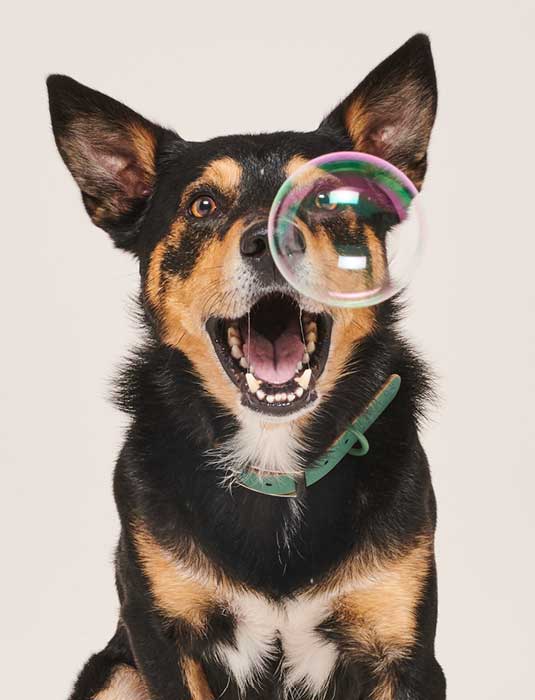 The Hugo's blend grooming products have been developed especially to keep the sensitive skin of your pup or older dog healthy. These divine goods nourish and moisturise, simply from the power of nature. All ingredients are PH-balanced and as irritation-free as possible. Wash, spray, brush, et voilà: your dog is completely in charge again. Well, so to speak.