"THIS IS BO. WITH HIM, THE IDEA FOR PAWNESS WAS BORN."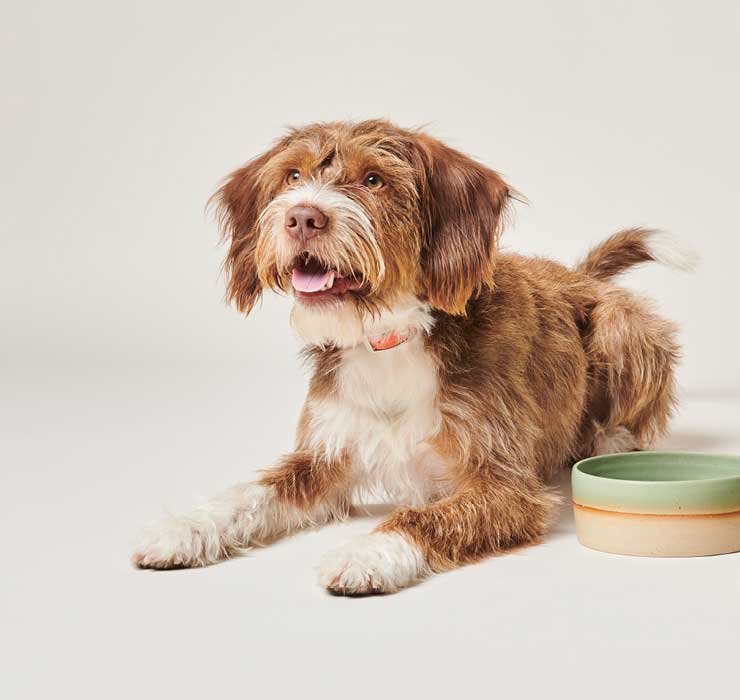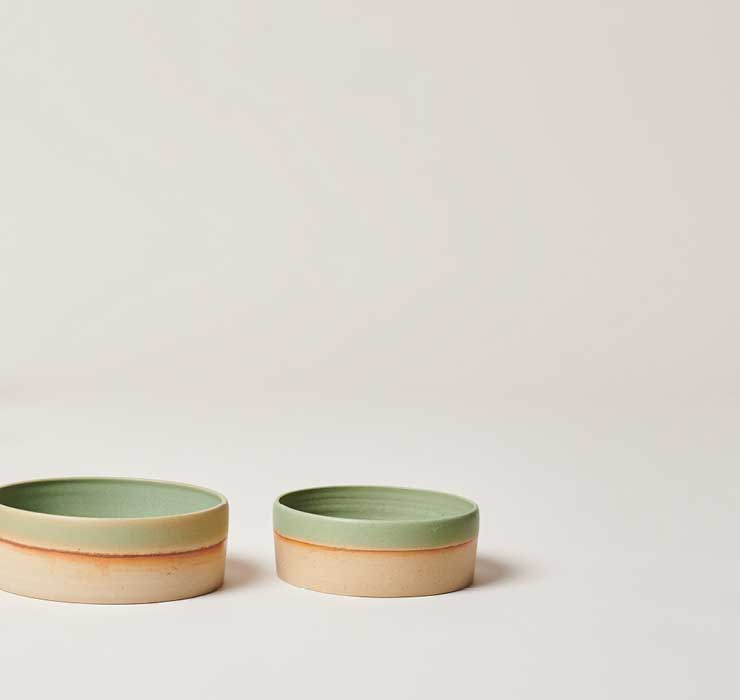 "VIA A SMALL DETOUR, A BEAUTIFUL LIFE LAY AHEAD FOR BO."
This is Bo. With him, the idea for PAWNESS was born. Before Bo came to The Netherlands, he lived alone on the streets in Portugal, abandoned by his owner. Luckily, Bo was discovered by the HomelessDogs Foundation, a charitable organisation that gives stray dogs a better future.
This is how Denise Crombag discovered Bo too. She had been looking for a puppy for some time and had come into contact with HomelessDogs at exactly the right moment.  Via a small detour, a beautiful life lay ahead for Bo. And with the start of Bo's new life, a new search began for Denise.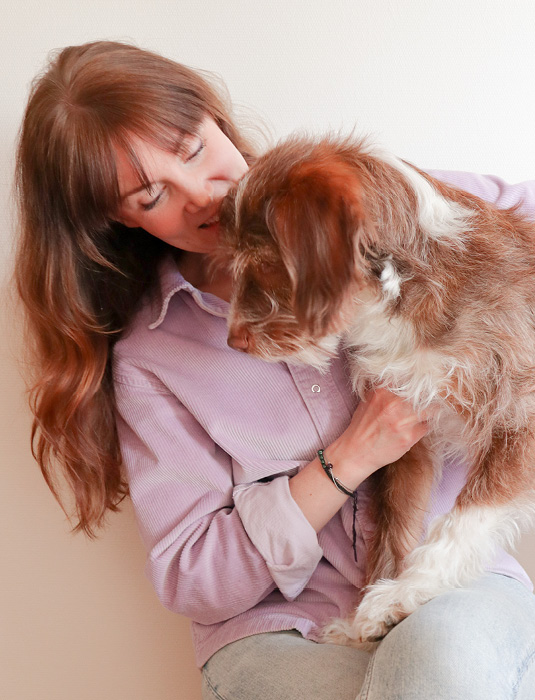 When Bo came to the Netherlands, his owner, Denise Crombag, spotted a gap in the market for good quality, stylish and ethically produced dog products. Yet, these products had to meet three criteria: they would have to be made without pain – so, no animal suffering, have the smallest possible impact on the environment and had to look stylish. Satisfying all three turned out to be a challenge. When Denise found a product that was made sustainably, little attention had been paid to aesthetics. And vice versa.
Denise decided to take matters into her own hands by sketching, illustrating and designing her own collection. She went looking for sustainable materials and qualified professionals to produce the products herself. Sleekly designed dog leashes, collars, blankets, poo bags and poo bag holders in a rainbow of contemporary colors. Here, her experience as an art director for international fashion brands such as Calvin Klein and Tommy Hilfiger came in handy.
In addition to creating her own products, Denise selected the most beautiful sustainable shampoos and conditioners she could find. She brought everything together in one place in the online PAWNESS shop. As there are more dogs like Bo who deserve a better life, she decided to donate 10% of the profits to good doggie causes. This is how Denise focuses on the mission of PAWNESS: happiness for all pooches, their pals and the planet.