"This is bo. With him, the idea for pawness was born."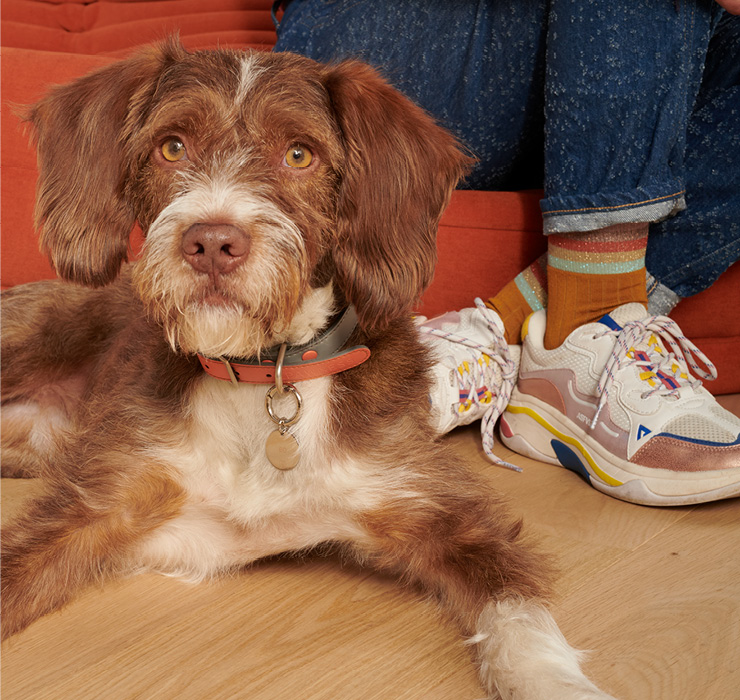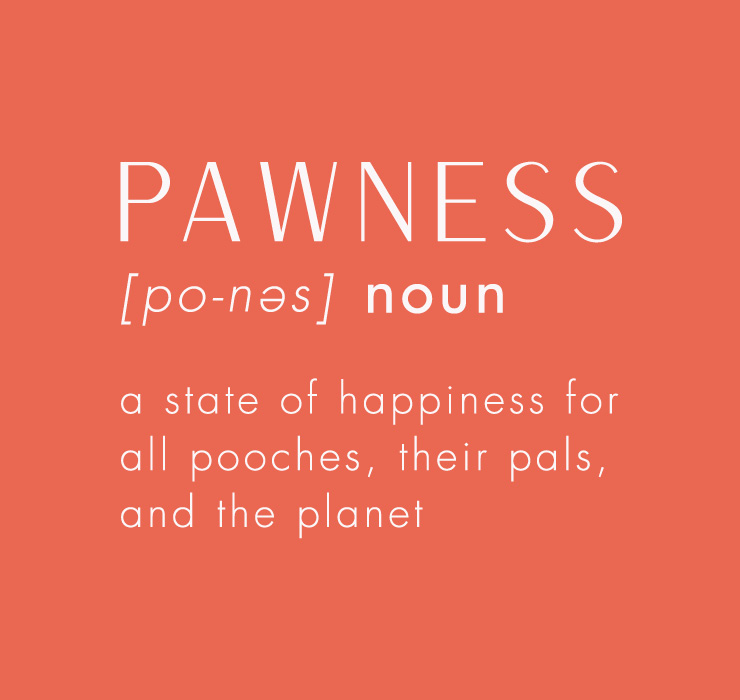 "Via a small detour, a beautiful life lay ahead for Bo."
This is Bo. With him, the idea for PAWNESS was born. Before Bo came to The Netherlands, he lived alone on the streets in Portugal, abandoned by his owner. Luckily, Bo was discovered by the HomelessDogs Foundation, a charitable organisation that gives stray dogs a better future.
Denise had been looking for a puppy for some time and had come into contact with HomelessDogs at exactly the right moment.  And with the start of Bo's new life, a new search began for Denise.
When Bo came to the Netherlands, his owner, Denise Crombag, spotted a gap in the market for good quality, stylish and ethically produced dog products. Yet, these products had to meet three criteria: made with respect for people and animals, have the smallest possible impact on the environment, and look stylish. Satisfying all three turned out to be a challenge. When Denise found a product that was made sustainably, little attention was paid to aesthetics. And vice versa. And that is how Pawness was born!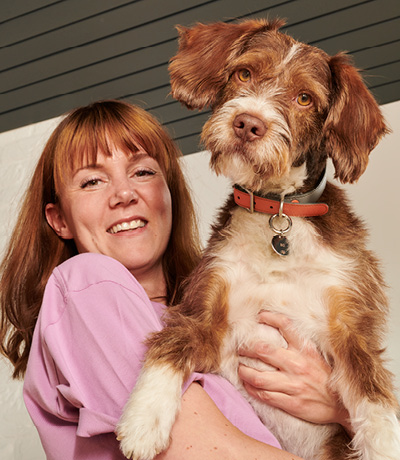 A sustainable yet stylish life. As a dog owner, that is easier said than done. Pawness is the answer to the growing demand for consciously designed dog products. High on style, low on paw-print. That is our ultimate motto. With everything we do, we work towards an environmentally friendly future with respect for animals, people, and nature. We are not there yet, but with every step, it comes closer.
Our good quality, stylish products are ethically produced and have a social conscience – specially designed to elevate your lifestyle without compromising personal style, function and sustainability.
There are still many dogs that deserve a better life. That is why PAWNESS DONATES 10% of the profit to good doggie causes. This is how we focus on our mission to offer happiness for all pooches, their pals and the planet.

First, we wanted to choose a new charity every six months, but then we realized that we could make much more impact if we teamed up with one charity – for the long term. In that way, we can work together and help lots of abandoned puppies towards a brighter future. Therefore, we are thrilled to let you know that we've teamed up with Perro&Co to support them in their mission. Read the full story