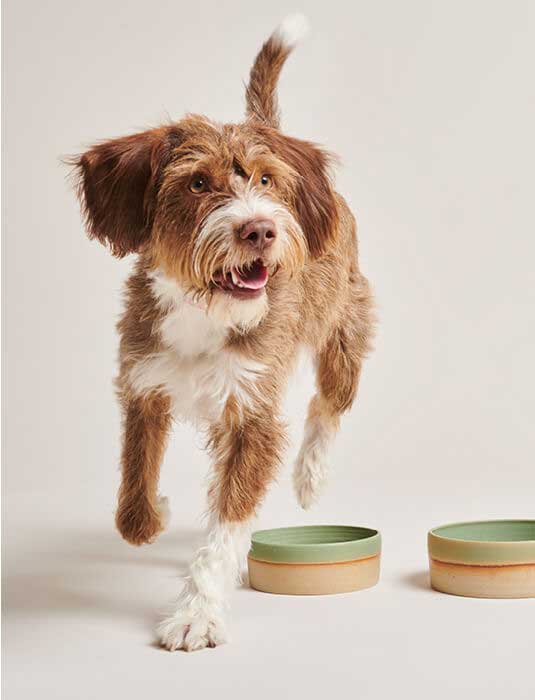 Dinner is served! Well, so to speak. Because with the minimalist designed ceramic, emerald food bowl for dogs, feeding time becomes dinner time. This design is made from 100% naturally extracted clay and finished in an emerald glaze colour. Sustainable, yet stylish, it is the luxury of PAWNESS design.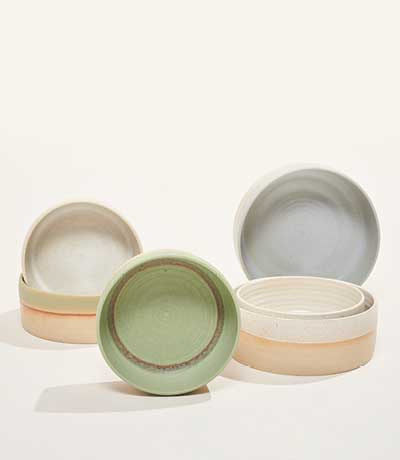 100% COMPOSTABLE
POOP BAGS

give your dog's love of the outdoors
back to nature with our poop bags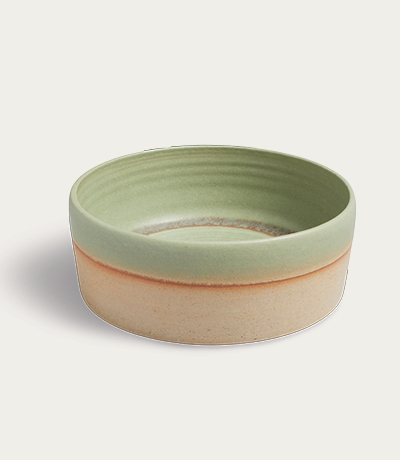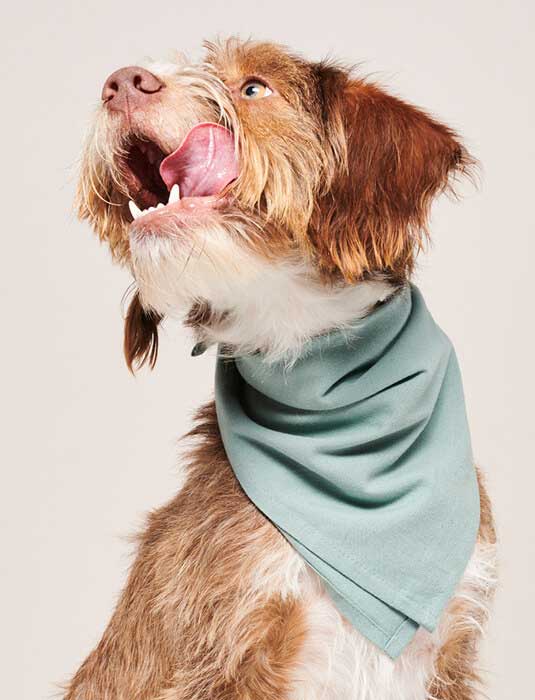 The emerald food bowl for dogs is perfect to mix & match and invites decorative compositions. Play with the different colours and sizes of the BO food bowl collection: the design fits into any interior. Each food bowl is thrown and sprayed by hand providing a unique character. The design is colourfast, low in maintenance, dishwasher safe (you're welcome) and completely biodegradable. Now just choose what is on the menu. Enjoy your meal!