Home kit – Emerald
€

152,00 –

€

172,00
Enjoy now €25 off on the Home Kit:
– Two handmade ceramic food bowls
– One 100% Organic cotton blanket
The ceramic food bowls are handmade in The Netherlands of all-natural clay and glaze. Our ready-to-snuggle honeycomb blanket is made of 100% organic cotton.
Dinner time and nap time: two of your dog's favourites! With this home essentials kit, dinner is served in style and naps are served in comfort. This savings kit features two Bo Ceramic Food Bowls and one Organic Cotton Embroidered Blanket, ensuring your pup can eat and sleep in comfort.
Kit up and save with our Home Kit. With this kit, your precious pooch can go from meal time to dream land with ease. The ceramic food bowls are handmade of naturally extracted clay and designed with a natural glaze colour, ensuring quality that lasts. When your pup has finished eating, they can cuddle up to our organic cotton blanket, crafted from tightly woven 100% cotton that's supremely soft and plush.
Colour

emerald colour food bowls
natural colour cotton blanket with emerald embroidery

Material

blanket: organic cotton
food bowl: all-natural clay and glaze

Dimensions

blanket: 125 x 150 cm

food bowl:
medium: approx. 16x6cm
large: circa. 20×6,5cm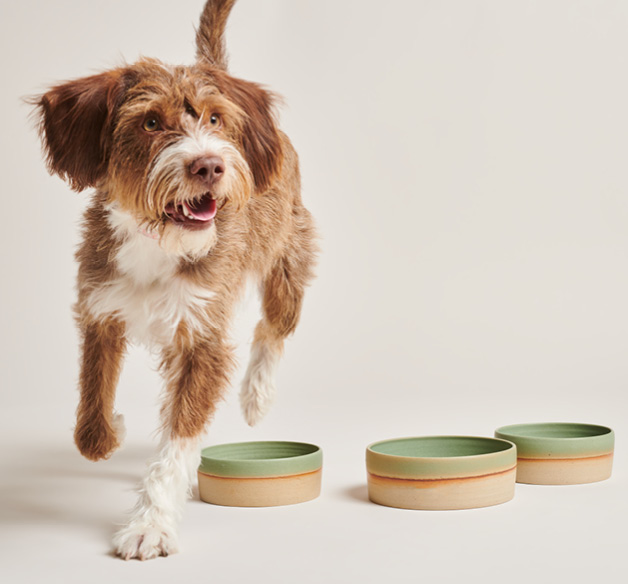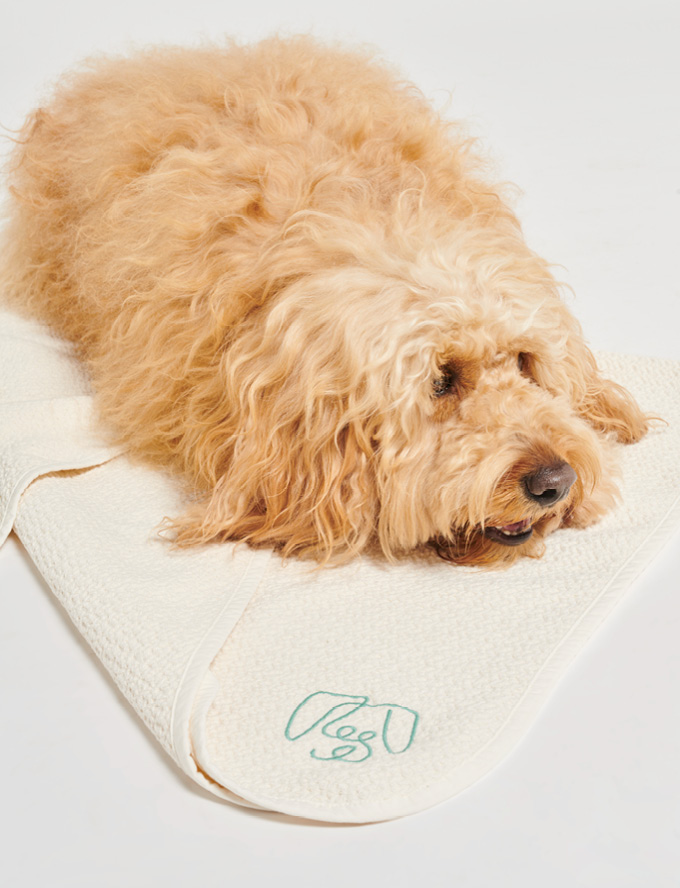 Eat, sleep, pawness, repeat.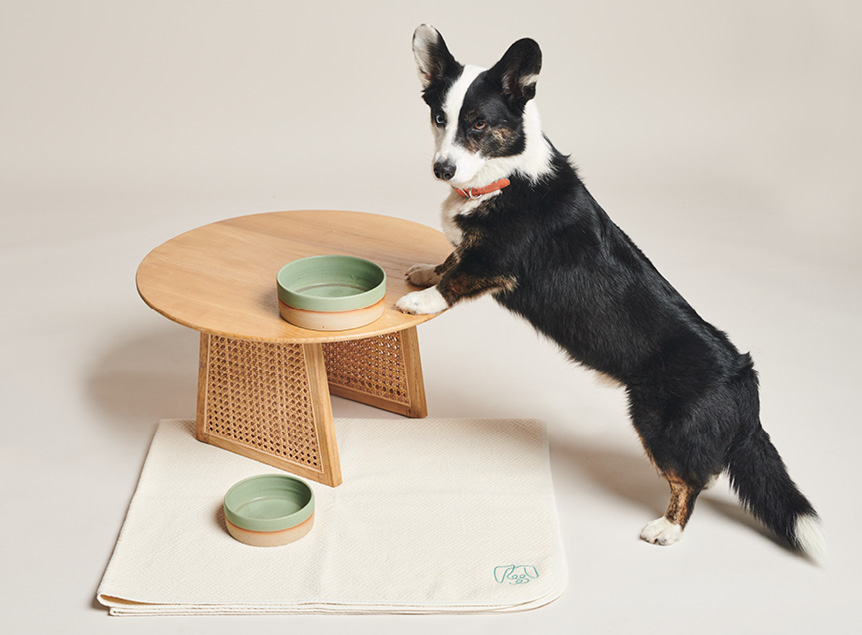 Pawlity time
feeding time becomes "dinner time"
with our handmade ceramic food bowls