Store in the Spotlight | HOME + HOUND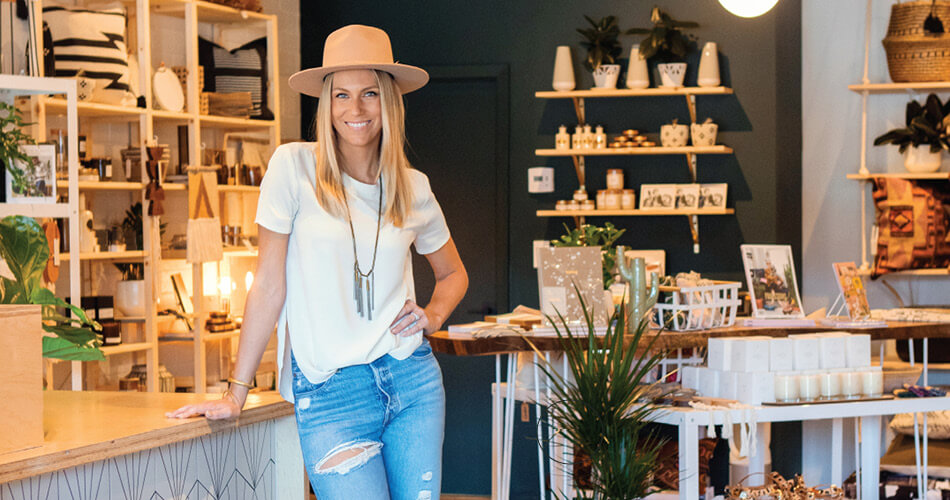 Can you please introduce yourself?
Hello, I'm Brittney Garbani, owner of HOME + HOUND, a boutique located in the eclectic North Park neighborhood of San Diego, California. HOME + HOUND encourages a lifestyle in which dogs and design dwell together in harmony.
My background in fashion design, photography, product development, marketing and interiors helps me to guide individuals as they express their own sense of style through home décor and pet goods that complement their design aesthetic.
What made you decide to start HOME + HOUND?
The shop is a realization of two things I'm passionate about – pets and design. With the experience I gained throughout my career, I felt the time was right for a new chapter in retail. So I set out to create a shop space that I thought other design and dog loving kindred spirits like myself would enjoy.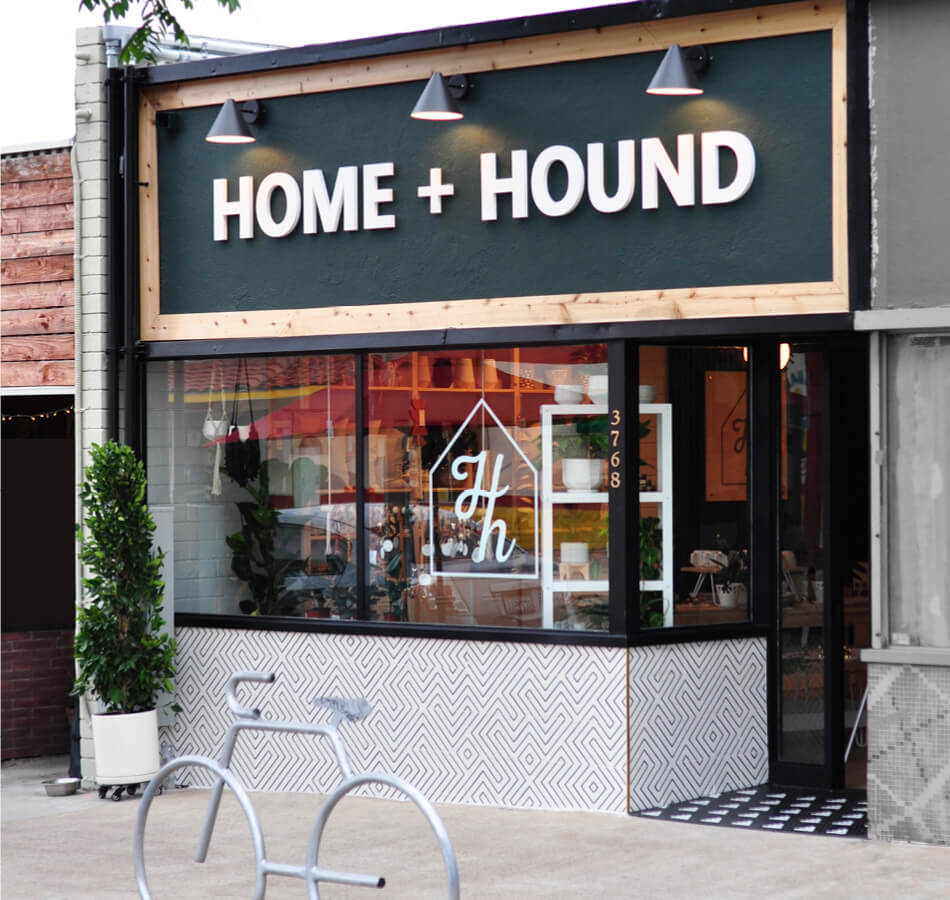 How did you come up with the concept to combine interiors and dogs?
I truly believe home is where your hound is, and I love seeing how people express their style within the walls in which they live, often through the lives of their pets, too. I believe dogs and their accessories are extensions of us that should be celebrated and enjoyed, so why not combine these ideas into a shop environment? There is ample opportunity for function and beauty to overlap in our homes, even while living with pets! It brings me a great deal of satisfaction to thoughtfully curate collections for showing people you can effortlessly blend the two and still express yourself.
How would you describe the style of your boutique? And what is your favourite product in your collection?
HOME + HOUND is a retail space with a residential feel. It's modern and minimal, yet bohemian and warm with aged concrete floors and exposed wood beam ceilings. The store fixtures and accent tile pop, making the space interesting and inviting customers inside to browse. The product assortment is ever-changing so there's a sense of discovery and anticipation to see what's new every time you visit.
As for my favorite items, I would say without hesitation ceramics of any kind and accent pillows are my true love. I am also obsessed with the beautiful, handmade assortment of ceramic pet bowls PAWNESS designs – the very definition of functional artwork!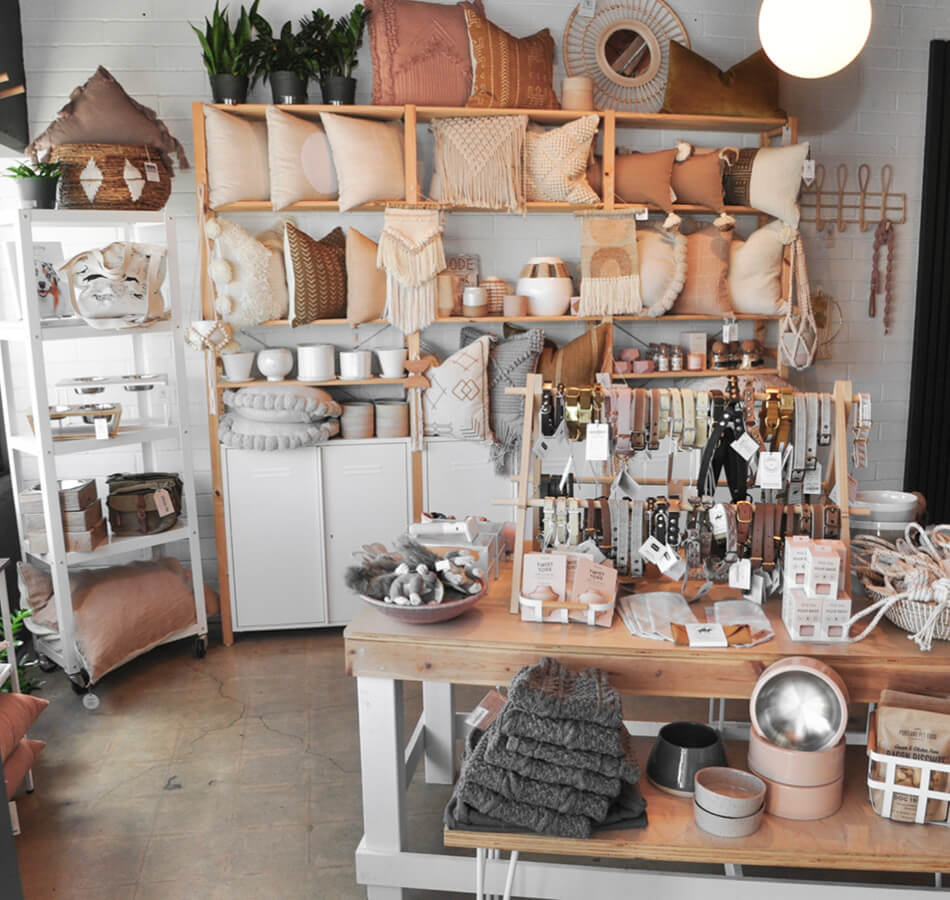 What is the best part of owning a boutique?
Owning and operating HOME + HOUND has helped me to grow more than I could have ever anticipated, both professionally and personally, and I am still learning! I have met some truly wonderful people over the last 2.5 years; talented makers and artists, customers that have become close friends, and some really cool dogs, too! But perhaps the best part is that I am fulfilled creatively. I thoroughly enjoy curating a space that inspires others, and I can't imagine growing tired of that anytime soon.
Do you have a pup yourself?
Two, actually! Dutch is an 11 year old vizsla that I've known since she was a puppy, and Hank is a redbone coonhound rescue that has been in my life for the last 5 years; he's approximately 8 years old now.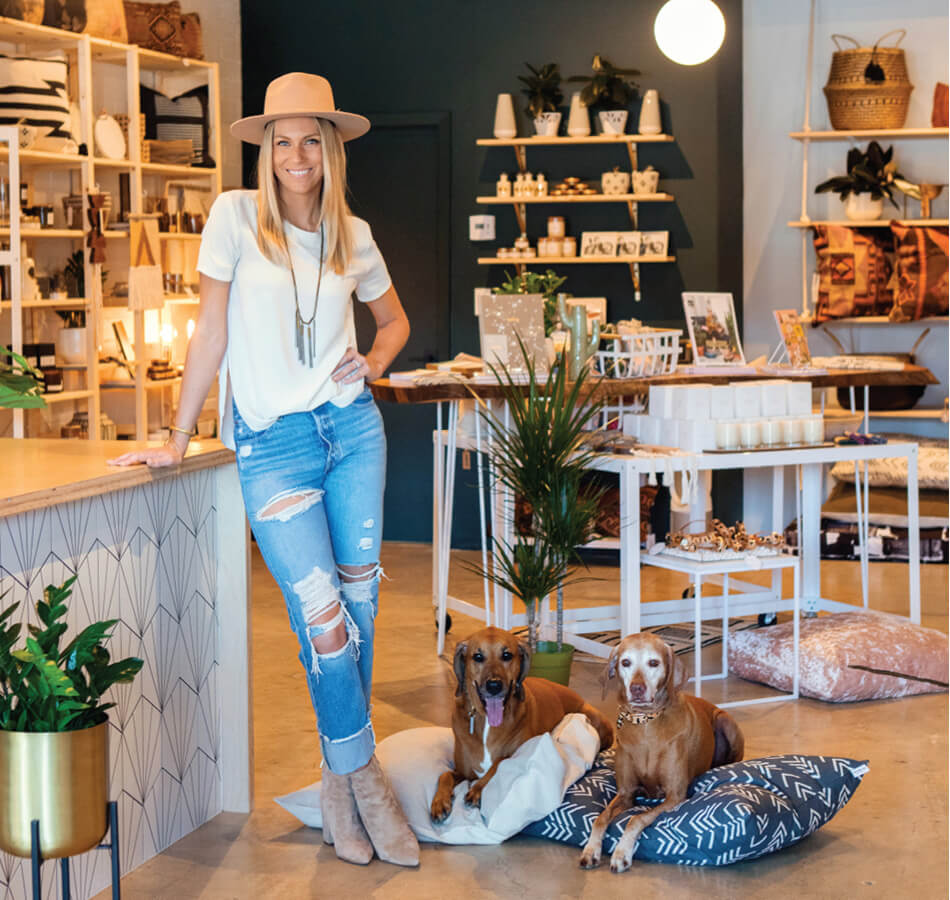 Can you tell a little more about them?
Dutch is a wild child, even as an older girl she still has so much spunk! She is always ready for adventure and adores every human she meets, whereas Hank is a shy guy. Once he gets to know someone his goofy personality shines through, and his big brown eyes steal everyone's heart. They complement each other and I can't begin to describe how much joy they add to my life.
Where do you see HOME + HOUND in 5 years?
I started with a five-year business plan in place, but the pandemic changed everything a mere eight months after HOME + HOUND's doors opened. However, this created an opportunity to update this plan virtually every month. HOME + HOUND is still here, which speaks volumes about its customers supporting Shop Small and Shop Local movements.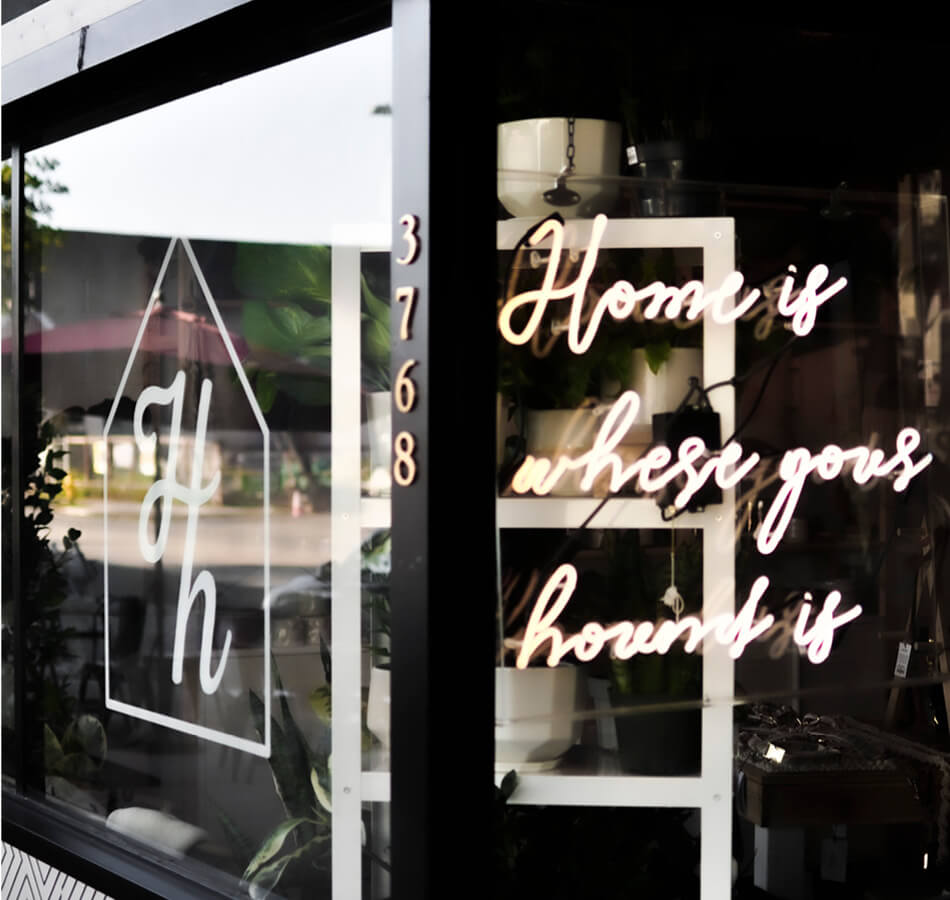 The projected demise of brick-and-mortar retail is overrated, in my opinion, given that the physical manifestation of a well-designed space continually proves to be the most compelling way to engage and inspire. My dream is that HOME + HOUND will grow and become a landmark boutique in its community. I want it to be the place people think of for well-made, unique home goods and pleasing-to-the-eye pet paraphernalia. Though I can't predict what the retail landscape will look like in five years' time, I can report that HOME + HOUND is currently advertising to expand its dog and design loving team.
Visit HOME + HOUND – 3768 30th Street, San Diego, CA 92104
Find out more about HOME + HOUND or follow this beautiful boutique at Instagram
Looking for a boutique near you that sells Pawness? Check out this page!