7 tips to take pawsome photos of your dog!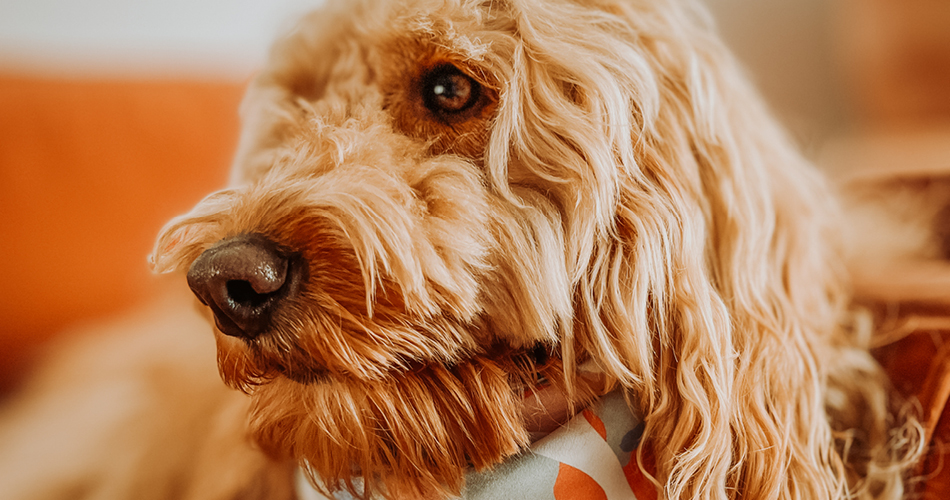 Let's be honest, how many pictures do you have on your camera roll from your pup? 100, 1000, 5000 or more! I didn't count them but trust me when I say a lot – really a lot. I must admit that the quality is not always that good. Too dark, out of focus, movement and so on. Therefore we've asked Nicky, dog mum to the lovely Woody and owner of photography studio Of Trails And Wonders, to tell us some tips and tricks to get the most out of our photos. With these 7 tips, you are all set to capture all precious moments of your pup this Spring!
7 Tips to take pawsome pictures of your dog!
Tip 1: Up above or down below
When you photograph your dog, you probably don't think much about where you should position yourself but believe me – it can make a huge difference. After all, you're trying to catch them in their world, so I usually get the best photos when I'm on their level. In fact, during my photoshoots, I do hundreds of squats and usually have sore legs the next day.
My two favourite angles are either from their level or high above their heads. The way you see them, when you look down at them.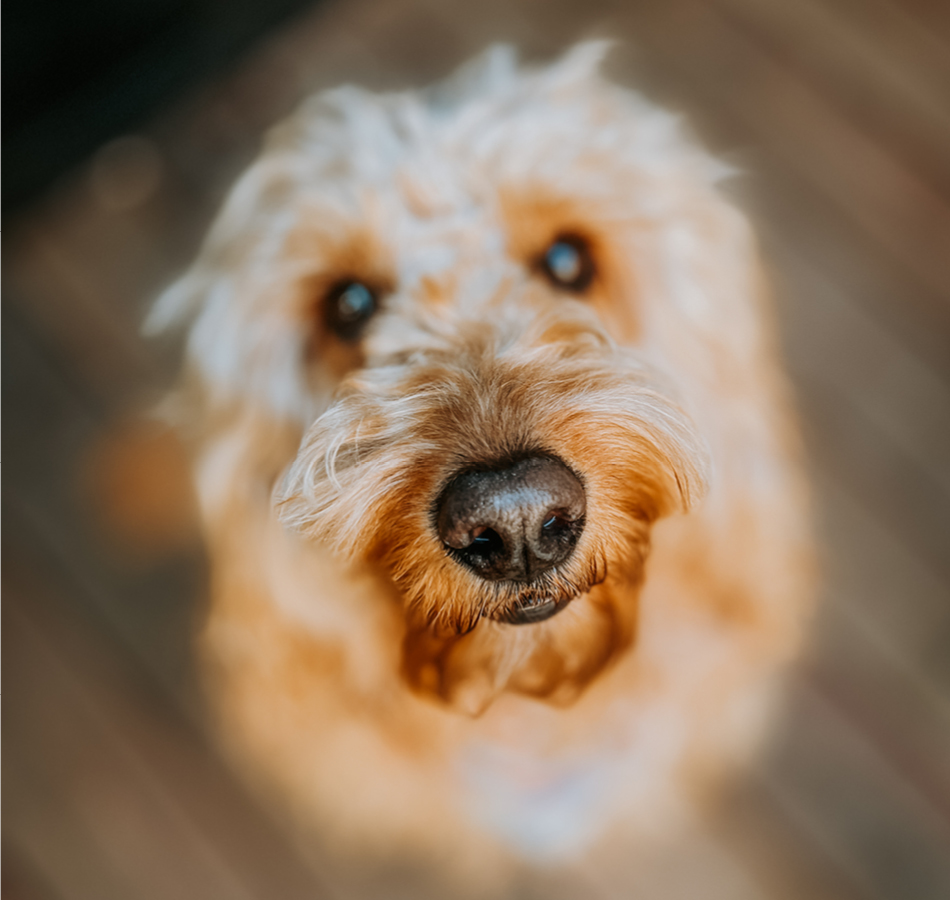 Tip 2: Avoid full sun
It is a common misconception that you need the sun to photograph, and I often photograph couples who position themselves towards the sun naturally.
The problem with taking photos in full sun is that A) the sun throws hard shadows – not a very flattering look for humans or canines and B) you will find that your dog will blink in a lot of photos – being blinded by the sun.
Try to take photos in the morning or later afternoon or if you take a picture on a mainly sunny day, find a shady spot for your pooch and take his shot there.
Tip 3: Get your dog photo ready
A slight brush and a quick wipe of the eyes can make a huge difference to your photos. Also, consider an accessory such as a cosy jumper in winter or a lovely bandana in Spring. Your dog will look extra handsome!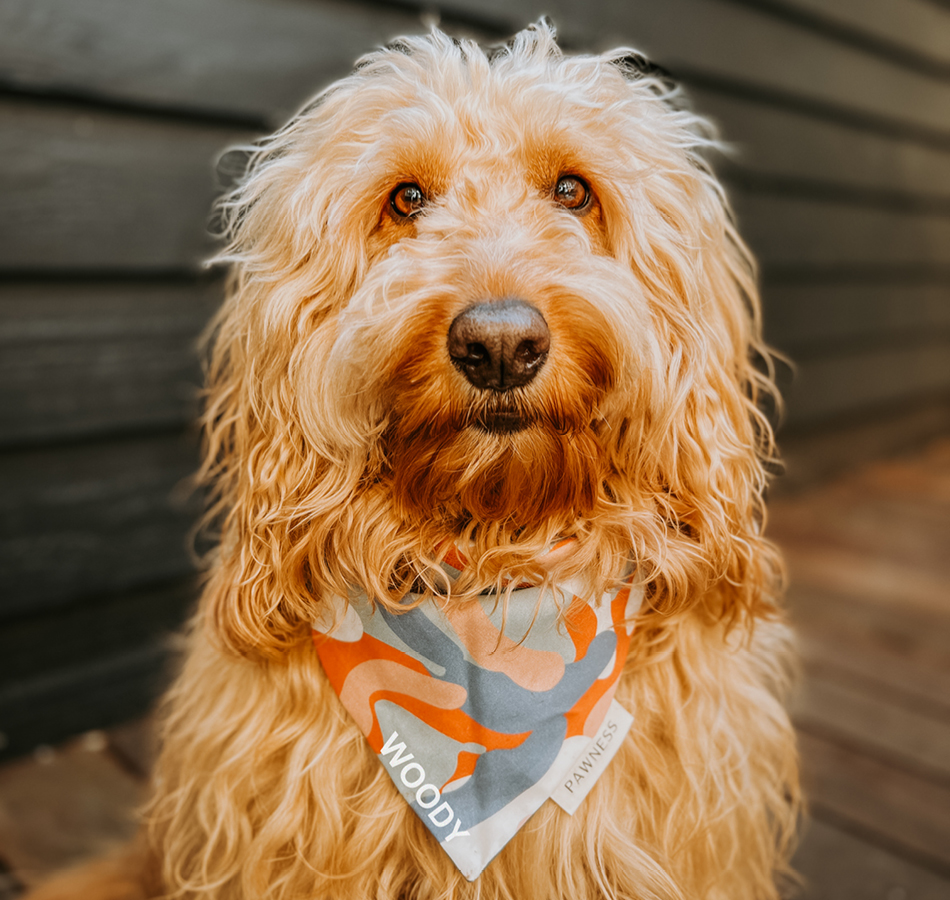 Tip 4: Treats and tricks
Think about how you can get your dog's attention for a photo. It may be a treat; it may be a toy. Your dog doesn't need to know many commands or tricks, but if he does, use them to your advantage to create fun photos – make him jump on objects you come across, place him in front of pretty art…keep your eyes open on walks, and you will find a lot of different backdrops you could incorporate. And never forget to reward your dog for holding his stay for you. Even a short play with his toy can be an excellent way to reward!
Tip 5: Tap to focus
Not everyone knows that you can tap on your screen and focus on certain areas. I recommend you tap on your canine's eyes….for a bit of fun: tap the nose!
Tip 6: Play with the f-stop
I can hear you think, "the what?" – especially if you are not into photography. The f-stop is what gives your photos more or less depth, and yes, even with a phone, you can choose how much of that you'd like. Open your camera, select portrait mode and click on the f in the corner. Now you can adjust your f-stop/aperture. For portraits, I usually go very low on the f-stop. If it's a family portrait, go a bit higher, so everyone is in focus.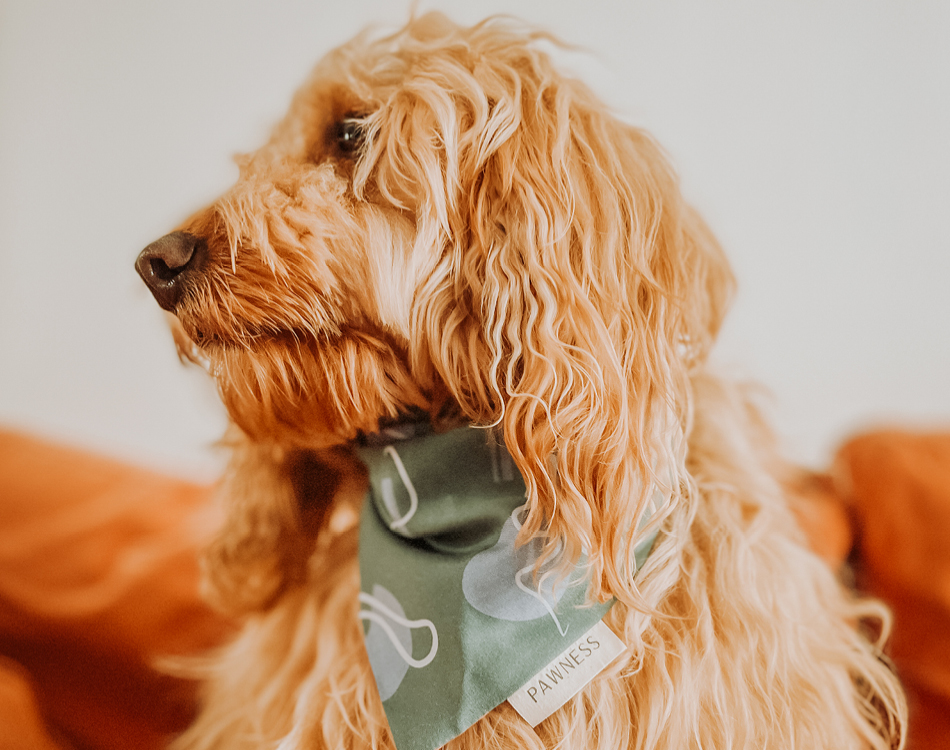 Tip 7: Try photo-editing apps
You don't have to be a professional photo editor to give your photos a little bit of an oomph. Apps such as Instagram and Snapchat introduced us to filters years ago. Today, we can use filters and presets in photo editing apps to give your photos a particular mood or style. It's also never been easier to quickly edit out a bogey or a person in the background. My go-to app for this in Lightroom. It is the little sister of Photoshop. It's available on desktop and mobile, and you can find hundreds of presets to buy online if you're after that harmonious looking Instagram feed or just a little bit of a colour burst in your photos.
You can download Lightroom in the app store and find many presets on Etsy to start with (make sure you buy mobile and not desktop presets). You can also find my very own presets to get you started here.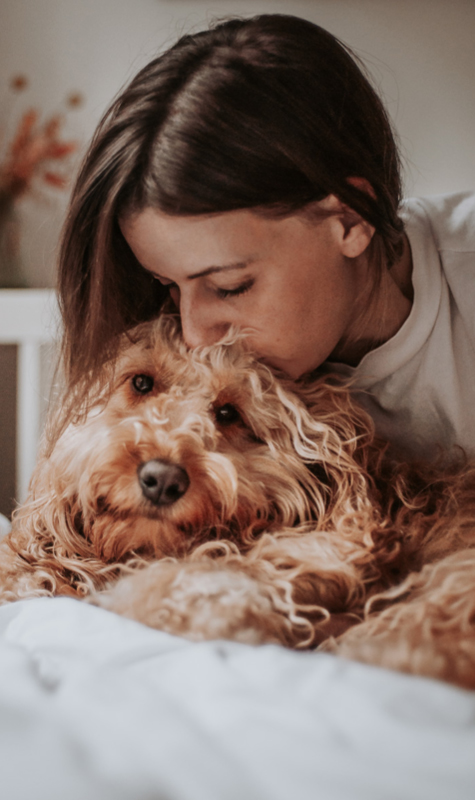 About Nicky & Of Trails And Wonders
I'm Nicky, dog mum to Woody Woodruff and professional lifestyle photographer to all the beautiful dogs and their families in and around Amsterdam.
I have been photographing my whole life, but when Woody entered my world a few years ago, I couldn't stop photographing him and his friends. What started as a hobby is now my passion, and I love photographing dogs and letting their personalities shine through their portraits and showing your special bond with each other if you decide to be in the photos together with your four-legged friend.
To find out more or would like to book a photo shoot, please visit my website www.oftrailsandwonders.com or contact me via email hi@oftrailsandwonders.com