Pooches & their pals: Meet Marley & Benan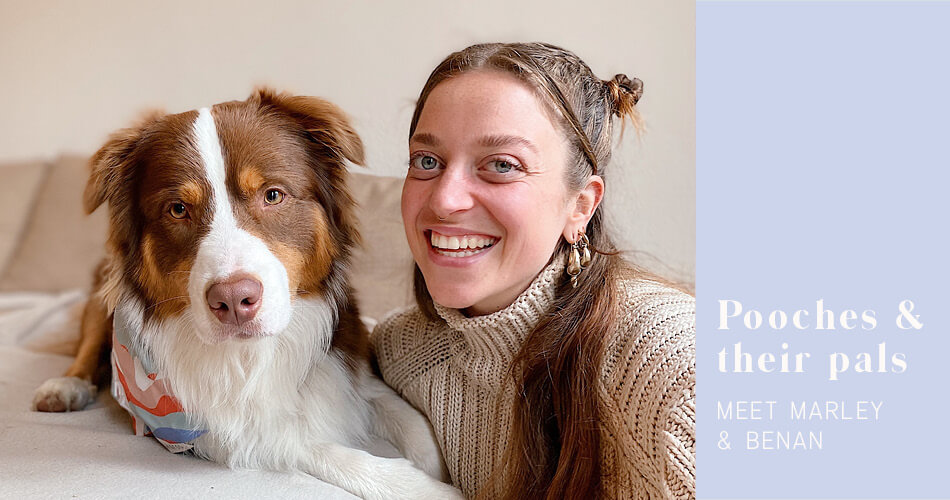 "His endless energy and lust for life really get me out of bed in the morning, ready for another day."
How did you meet Marley?
Marley was the last available pup from a litter of eight. It truly was love at first sight for me. His playful and goofy energy really stood out and I was beyond excited to hear that the breeder felt we would be a good match! 
What made you realize you needed a dog in your life?
Marley is my first dog. I knew I wanted to have a dog at some point in my life, to experience their loyal companionship. My partner and I had just moved to a bigger home and we felt ready to add a new member to the family – we already have a cat named Franklin – to share our lives with and I'm so happy we did!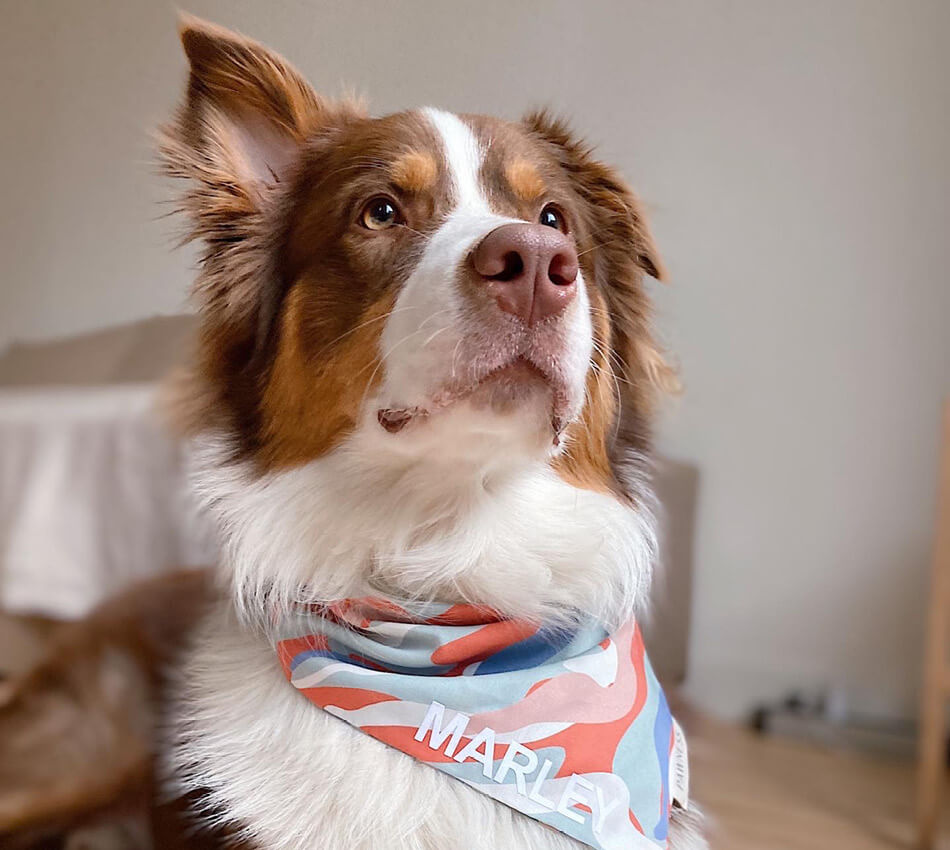 Which character trait would you describe as typical Marley?
He is just ALWAYS ready to party, haha! Although sometimes tiring, his endless energy and lust for life really get me out of bed in the morning, ready for another day. His childlike wonder and play almost make me relive my childhood in a way. Once he accepts you in his inner circle, there is no limit to the love he gives you.
Did Marley change your life and if yes, how? 
1000% yes. He cracked my heart wide open and taught me many things about myself. He has given my life a purpose, and every day has much more meaning now, as we experience life together and create so many beautiful memories. Sometimes it's exhausting to raise a puppy because it takes up so much of your time! Luckily, as he's growing up, we are easing into a much more balanced flow & rhythm together, and I feel there's more space and time for myself again.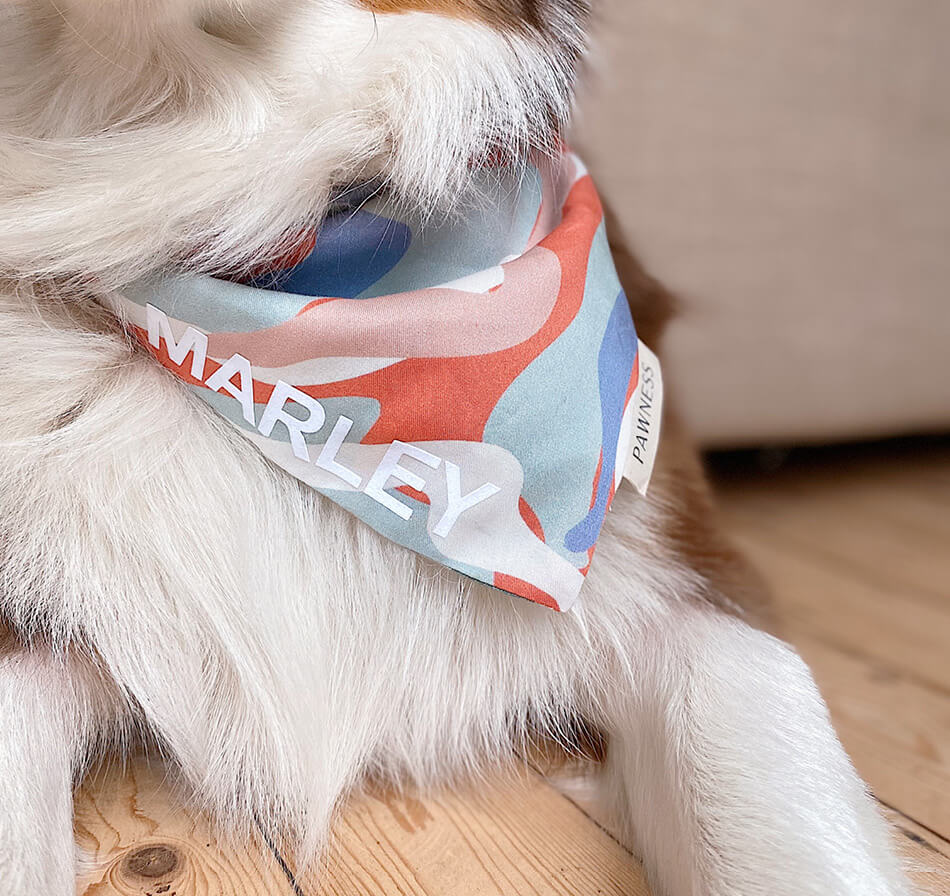 How do you like to spend your day off together?
If there's one thing you need to know about us, we love spending time in nature. Long walks in the forest where he can swim, run, play and be the happiest dog he can be. We also like spending our days learning new tricks; he is such a fast learner!
Do you always look for a specific style when purchasing goods for him? 
I look for conscious brands that make high-quality products with minimalistic designs in earthy tones. It is essential that I feel aligned with the company's values, which is why we like Pawness so much!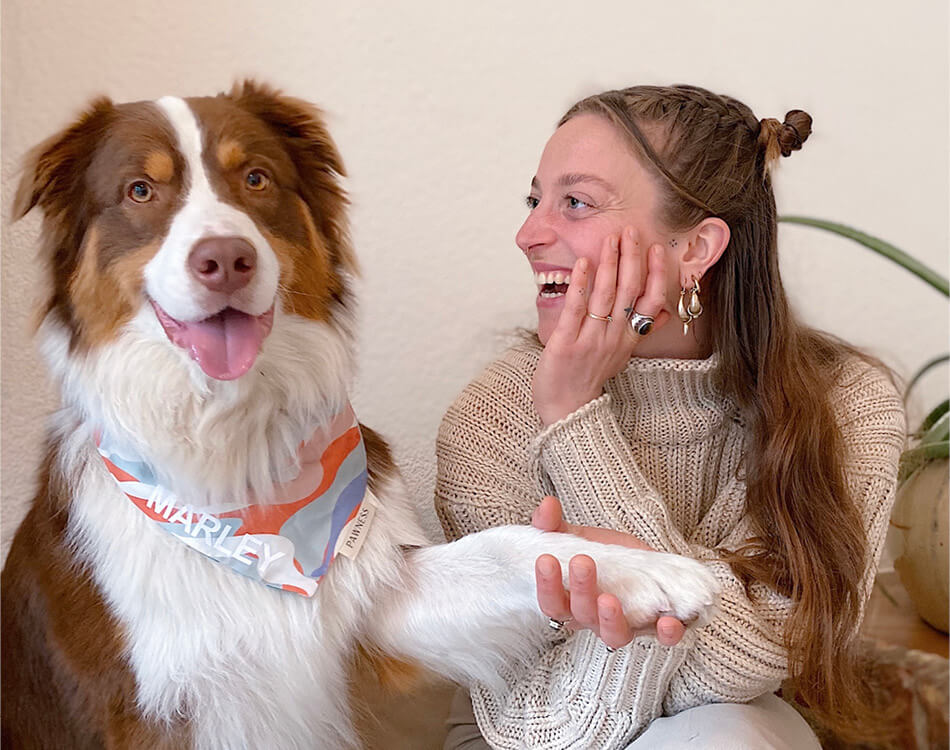 Favourites of Marley
Follow Marley on Instagram