Adopting a dog: 8 reasons why rescue dogs are the best pooches.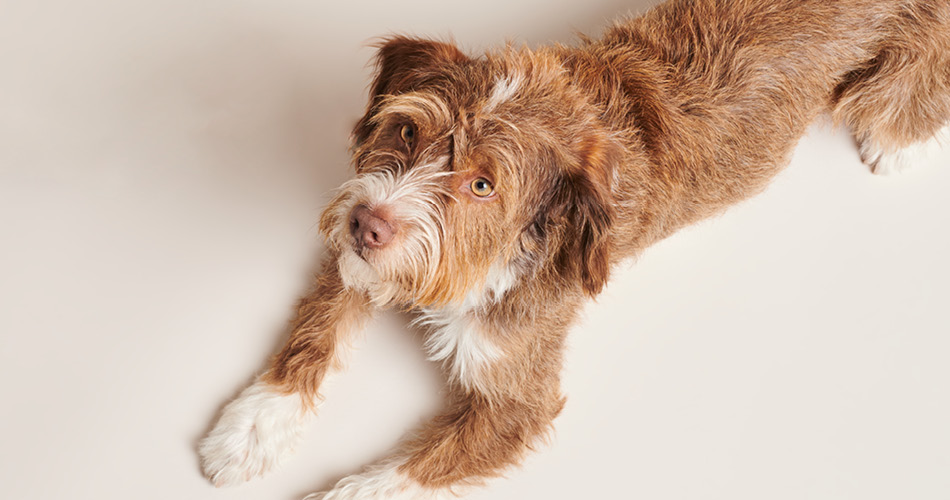 Adopting a dog – ok, I admit it, I am not very objective. And I also know that everyone is right when they say their dog is the best, regardless of breed, age, or origin. For a long time, I wanted to adopt a dog. But after I found Bo through HomelessDogs and gave him a home, I am convinced that he is actually the best! And of course, I love all dogs, all shapes and sizes. But Bo has taught me so much, partly because he is an adoptive dog from Portugal.
One of the reasons I wanted to adopt a dog is the whole problem of overcrowding: millions of dogs end up in shelters every year. Tragically, many of them get euthanized. When I read stories like this, my heart breaks. So adopting a dog is doing a good deed for the larger canine community. Second, they tend to have a "backpack," which makes them more unique. Of course, that history often comes with a range of behavioural traits that may need a little retraining. But the 8 things below are usually true regardless:
1. It makes the (their) world more beautiful
When a shelter dog finds a new home, we make the world a better place and change the adopted pup's life for the better. Both shelter and rescue dogs can have a bad reputation, but they give unconditional love. And they are friends for life.
2. They are unique
Adoption dogs come in all shapes and sizes. In general, they are not purebred dogs but contain mixed breeds. It is precisely this that gives them their own unique appearance. It is also difficult for Bo to trace which varieties he is mixed with. Even the texture of his coat is different, with smooth, soft ears and a shaggy back. This is what makes him so unique.
3. They are healthier
Because adoptive dogs tend to be mutts, they come from a more diversified gene pool. This makes them less prone to breed-specific health issues (like Labradors are prone to hip dysplasia.) That means fewer vet visits and bills (fingers crossed)!
4. They're Not Picky
Regarding food, adoptive dogs are generally not picky when it comes to food. Bo literally eats everything. But because he stays very lean, I make sure he gets a healthy and balanced diet. In the meantime, he is so spoiled that he prefers fresh food over everything else, but you won't hear him complain about "dry" kibble either.
5. They have a "wise soul"
Most adoptive dogs have been through a lot in their lives. But that doesn't mean they've lost faith in humans. They still know how to give unconditional love without any resentment. Adoption dogs are sensitive souls and feel their puppy parents flawlessly – this is what we call soulfulness.
6. You can teach them a lot
A rescue dog may be lagging behind in teaching desirable behaviours. You can train a puppy from an early age to avoid lag. But adoptive dogs can easily catch up. I was able to experience this myself with Bo. In the beginning, it may take more patience and persistence. But when it finally succeeds, the victories are just as big or even bigger. You get to know and understand each other better and build a strong bond.
It is undoubtedly advisable for adoptive dogs to follow an excellent introductory course/puppy training. This way, you know that your pooch gets the proper guidance, and you go for guaranteed success.
7. They are affectionate
Would you leave someone who saved you? Precisely. Bo follows me pretty much everywhere I go. He loves to cuddle like a lap dog, but is also tough enough to watch over me. At least I don't have to worry about him running away, that's for sure.
8. They love you unconditionally
Now, this is 1000 percent true. The love a rescue dog gives you is unlimited. They are infinitely grateful for the pawrents who adopted them. They will express that gratitude in the form of endless kisses, hugs, and a wagging tail.
I think we can agree that shelter dogs are pretty awesome pooches. But we also understand that a rescue dog is not the perfect fit for everyone. Considering their past, basic things can take more time. Time that you must willing to invest. But once you put all your patience, understanding and love into a pooch, they will love you forever!
If you also want to adopt a dog yourself or just fancy more information, look at the Dutch Charity Perro&Co. Also, if you are not in the position to adopt a dog, you can help them by sponsoring a dog in the Portuguese shelter. The sponsor money takes care of the dogs and pays for preventive medicines.
At Pawness, we believe that more dogs like Bo deserve a good life; therefore, we donate 10% of the profit to Perro&Co.