Is A Labradoodle A Good Family Dog?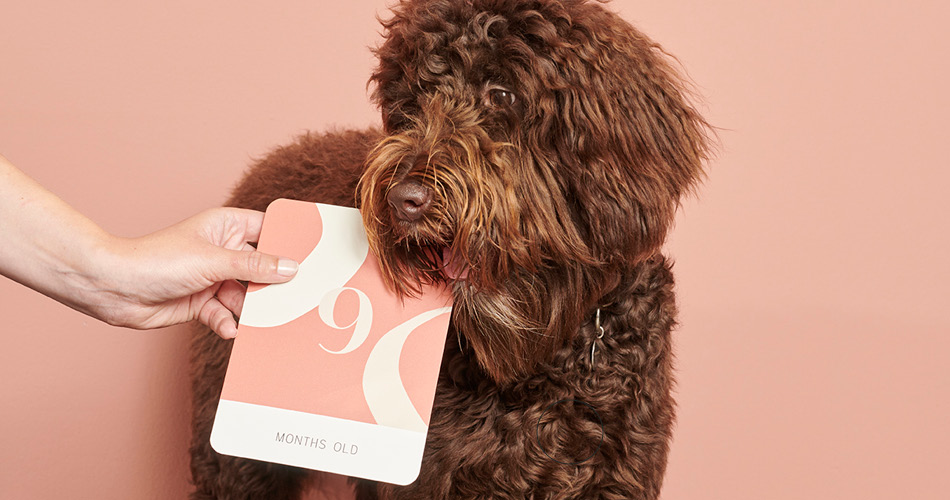 Thinking of a new pet dog addition to your family? Don't forget to consider the breed of dog you wanna bring home. Of course, it does matter how a dog responds, lives, and be with Its people around, right? However, make sure your dog is calm, peaceful, and loving. Have you heard of Labradoodle breeds as pet dogs? Let's dig dip that. Is a Labradoodle a good family dog? A Labradoodle is a cross of Labrador retriever, a standard poodle breed. Having a great temperament and calm nature, the Labradoodle can be an excellent addition to your family. Being social, these dogs are fun to have. If you have children at your home who would love to play with their pet friends, you should consider having a Labradoodle.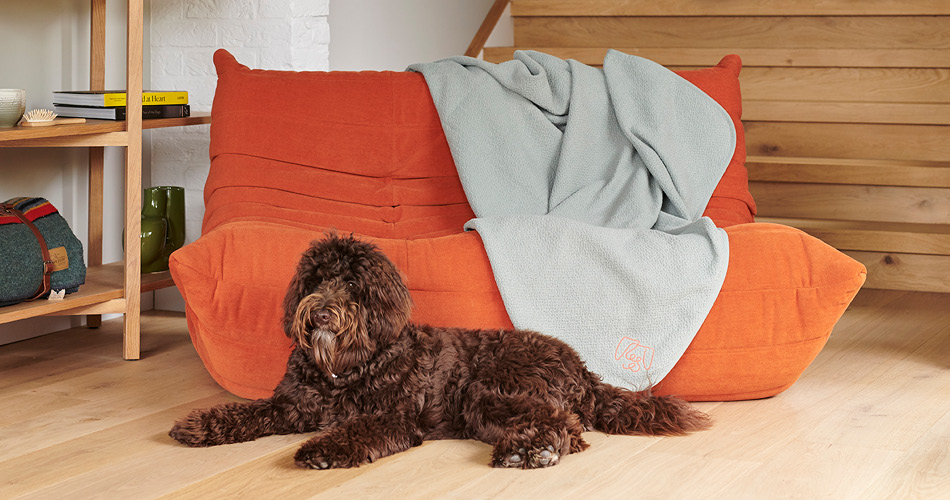 What Makes A Good Family Dog?
Not every dog is a family dog. Of course, you can't bring a dog to your home that's combative and overly active in nature. Such breeds are definitely not a good fit for any decent family. However, there are a few traits every good family dog should have. Let's have a look:
Affectionate
No matter the environment or lifestyle at your home, always try choosing a dog that's affectionate in nature. Your dog eventually becomes a member of your family. So, do consider that the dog you're bringing home is caring and calm. While walking with an affectionate and fun-loving dog in the park, you always feel more confident and easy in front of people and your friends. Of course, you wouldn't like to avoid your friends and family just because of your dog's inappropriate response.
Intelligent
Good family dogs are always trained enough to respond when they're around family and children. Dogs and children can have a fantastic relationship – however, the ties somewhat depend upon the dog's intelligence. Sometimes, a child's affectionate response can make dogs a bit violent, such as a kiss or a loving touch. So, a good family dog is always intelligent and trained enough to respond to such actions. Knowing how to communicate to a children's act must be a part of training.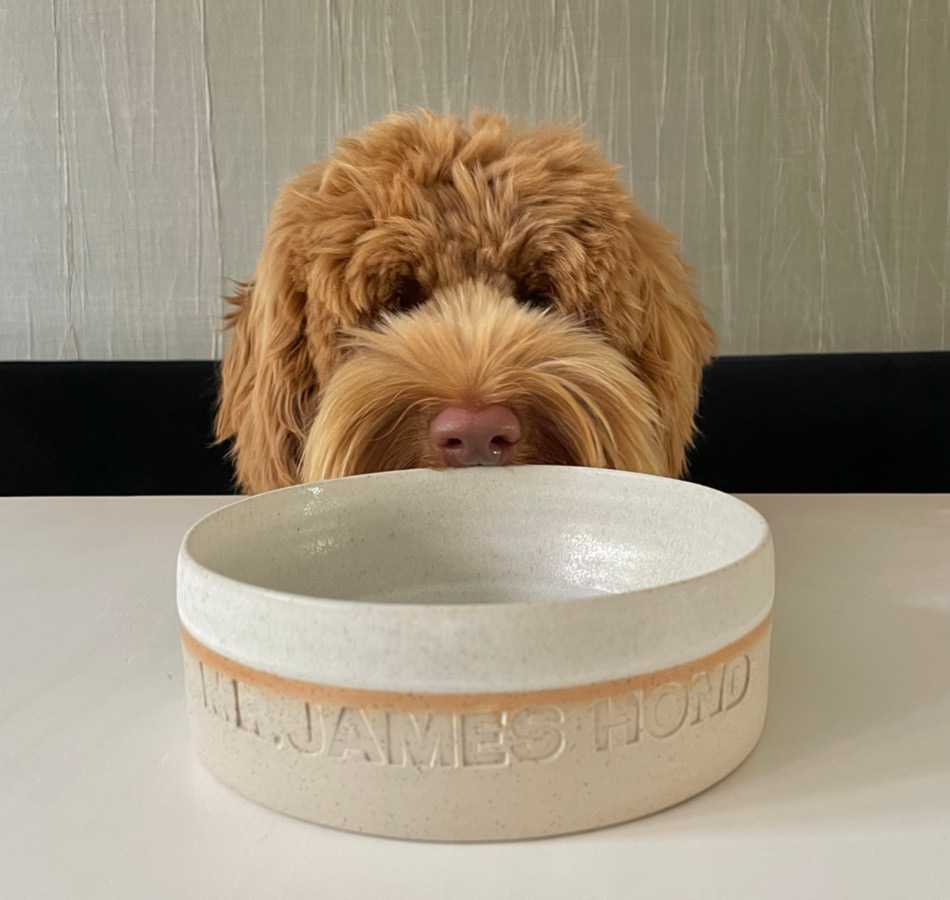 Child-friendly
Not every family needs to have children at their home. But if you have babies or children at your home, you must choose a child-friendly breed. Such breeds are always loveable, friendly, and kind towards everyone.
But don't forget that it's not always the dog that can misbehave. Sometimes, your child can also do a particular activity that can offend your pet dog. Therefore, dogs must be tolerant enough to bear some rough pats, ear pulling, etc.
Easy to groom
Think of an easy dog to care for when it comes to family life. If you rarely have time to take care of everyone and get to work, you may not want to choose a hard dog to take care of.
Some breeds demand regular bathing, brushing, and other grooming to maintain health and happiness. However, some dogs are capable of fast working. Of course, you can also get professional grooming services to help you take control of your precious puppy.
How To Introduce Your New Labradoodle Dog To Your Family?
The care of the stray dogs in the shelter emphasizes preventing diseases as much as possible. "Sponsors for It's always an exciting thing to get a new puppy to your home. Puppies are always adorable and fun when you have them around. However, how you introduce and train your Labradoodle puppy may have life long impact. Of course, it will set the base of the development and growth of your puppy. No worries, it is not much difficult to introduce your dog to some essential behavioural pieces of training. Keep in mind that the puppy is taken away from its little loving mates when it first comes to your home. Stepping into a whole new environment is not easy for humans and animals alike. Especially when they are tiny and naive. Considering this fact, you may expect your puppy to behave scary and hesitant. But no worries, a well-planned behaviour and environment can help you adjust and train your puppy as per the norms of your house. Just keep in mind to follow some rules discussed below and go easy with your little Labradoodle puppy:
House training of your dog must be your priority. Treat her well, praise, and give little rewards to make your puppy feel easy and relaxed. Dogs love having positive feedback.
Decide the sleeping spot from day one and bring your puppy to that place at night. It will train her to go to the place at the time of sleep.
Puppies always miss their mates when they're new to your place. They may cry at night and get a little sad while missing them. In that situation, give treats to your puppy, spend time with it and cheer your puppy. It not only helps the puppy to feel better but also gets attached to you.
Feed your labradoodle same time every day. Take her out and fix the place as a washroom as well. It helps you to maintain house hygiene as well as puppy hygiene.
Routine is the main factor in all this training. Just like a kid needs training, affection, and time same goes with your puppy. But once things are settled and adjusted, it wouldn't do any problem further.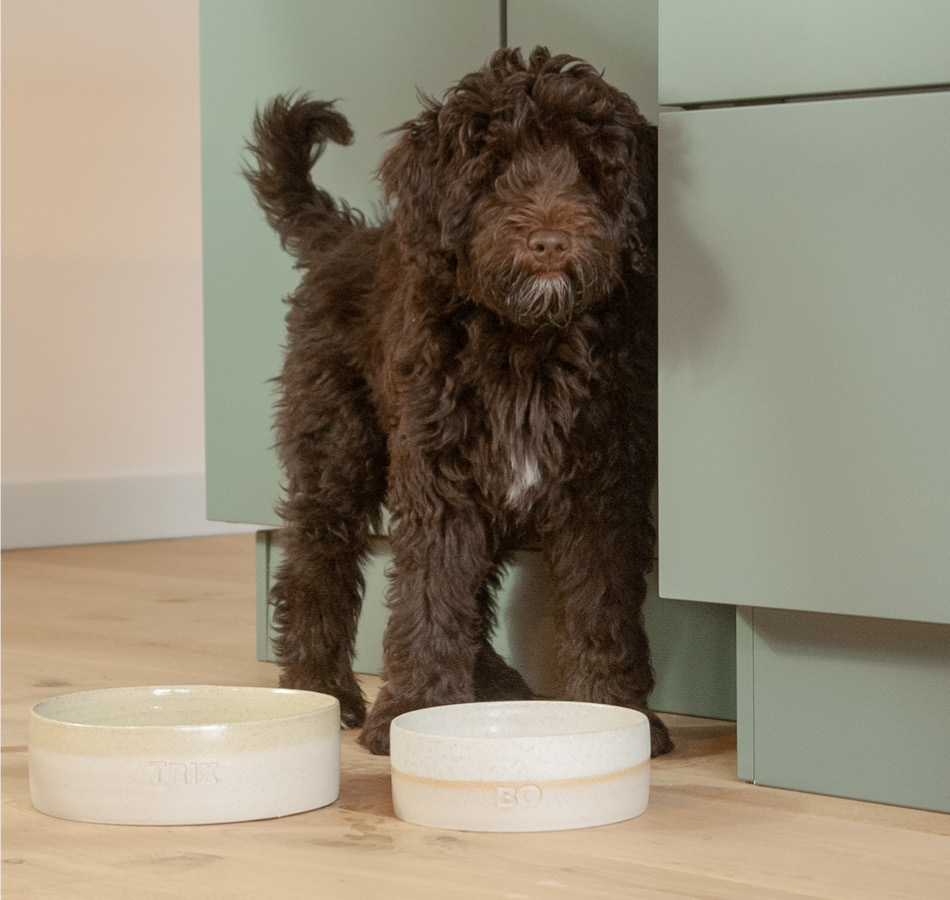 5 Traits Proving That Labradoodle Is A Good Family Dog
Dogs are always picked up and brought home based upon some traits, be it Labradoodle or any other breed. However, if you are thinking to add a Labradoodle to your family, here are the following traits. Labradoodle puppies have that make them a good family dog.
1. Adaptability
Labradoodle puppies have an adaption mechanism whether you live in an apartment or an open-free place. The breed is moderately sensitive, making it capable of tolerating various conditions. Being highly adaptable and tolerant, a Labradoodle puppy can always take hot and cold weather conditions. Not only this, but you can also leave your puppy at home without any worries. A Labradoodle can survive alone at home for a short period.
2. Friendliness
Labradoodle puppies are always fun, affectionate, and friendly around families and kids. Being comfortable around kids, this breed is good to pick if you have children at your home. Moreover, you wouldn't have to worry about getting embarrassed in front of strangers having a Labradoodle by your side. The Labradoodle always feels good, even with stranger dogs as well. So, if you are a social person, this Labradoodle dog might be the right pick for you.
3. Trainability
Having high intelligence and responding level, the Labradoodle breed is not difficult to train. If trained well at first, the Labradoodle puppies wouldn't give you a chance to complain about their basic behaviour. These Labradoodles bark or howl less, making almost no noise with excellent training. Having less potential for mouthiness, a Labradoodle dog also doesn't hunt for prey. Moreover, if you want a calm dog that doesn't much and creates less hustle for you, a Labradoodle is the one.
4. Physically Active
The Labradoodle family is always a good family dog as they are fun and energetic. Wanna bring them for a walk or exercise with you? Their energy level is always high and uplifted for such recreational activities. Being physically active in nature, the Labradoodle breed is always equally fun and playful towards adults and children. You may have great fun and a pleasant time with your puppy at a time of leisure.
5. Excellent temperament
Labradoodles are the dogs that come with the excellent temperament you rarely find in any breed, be it a pure or hybrid breed. With great intelligence, the Labradoodle puppies are a perfect fit for families who want to have a pet dog for the very first time. They like to feel like they're in charge, but Labradoodles are usually easy to train with patience and tenacity.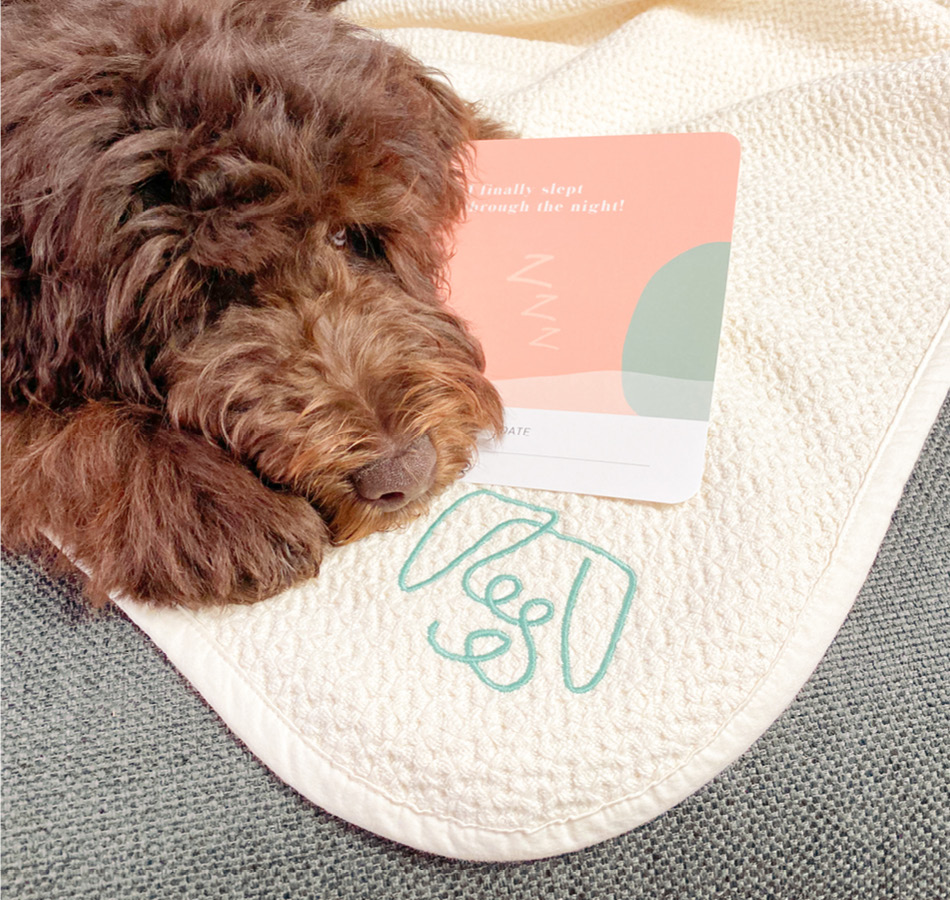 6 Tips To Raise The Best Labradoodle Dog With Your Family
1. Management Of Relationships
Same as you set some rules while raising a kid, you will also need them while raising a dog. However, keep in mind that your rules and regulations must not be strict and a bit flexible. Since strictness makes it dull and stressful. Have a good and fun relationship with your dog and treat it like another family member. Management and connection are most important in this regard. Have a friendly and playful relationship with your dog but don't forget to set some basic rules about sleeping, eating, and cleaning habits. Giving too much flexibility can mess up your and your dog's routine. However, stay selective and sympathetic towards your lovely little pet.
2. Give Some Space
Though dogs are a new member of your family, they're not humans. Give some space to your dog. Don't be discouraged because sometimes you have to pull him out of something. Understanding what a dog is and what behaviours it instils is essential to give it the space to become a dog.
Bees and grunts can cause your dog to faint to the point that he no longer spends time with you. Dogs distinguish harnesses. Space is important to everyone, and dogs always need space to lead a satisfying life. It is best to keep exercise walks short and long fun walks. If you have any problems with your dog, you can talk to a professional.
3. Set Some Limits
Don't forget to set limits if you want to enjoy a good relationship with your dog. Like children, dogs also rule. However, as discussed above, you need to be careful and cautious about what you need to implement. Restrictions include clear and consistent rules that all family members with pets must follow. Teach your family not to create a complex living environment for your puppy. For example, teach your pet to wait at the door. This prevents him from entering and leaving the street without permission.
4. Set The Rules As Per Age
Do Do consider the age of your puppy while setting the rules for training. If your puppy is too young, you may train your pup by setting some strict rules. But once it grows and has learned all the basic manners, you may become a bit flexible and relaxed towards the rules.
5. Love your new pet friend
Every living creaturEvery living creature needs love. Therefore, despite the rules you set, don't forget to love your dog. Treat him with affection and love, and you will get fun, respect, and loyalty in return.
Final Verdict
Considering all the mentioned traits and characteristics about the Labradoodle dog, you can bring a Labradoodle dog to your home as a new pet friend. Having all the primary characteristics a good family dog should possess, a Labradoodle puppy wouldn't disappoint you by having fun and a wonderful experience with it.