What makes Pawness dog poop bags that little bit different?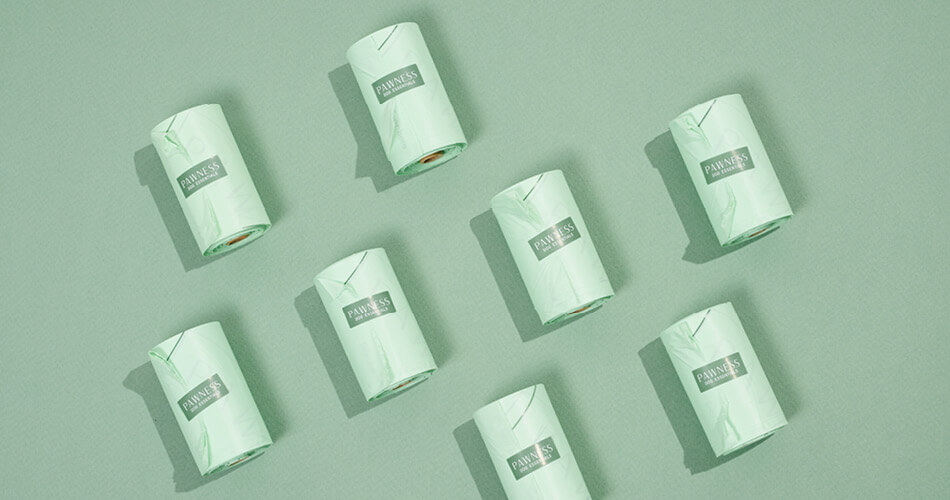 Sustainability has become an essential topic in our daily lives, which also applies to dog waste bags. Choosing sustainable dog poop bags can contribute to reducing our impact on the environment. This way, we contribute to a cleaner and healthier environment for humans and animals. In this blog, we take a closer look at the different types. In addition, we also discuss how we, as dog owners, can work together to reduce the impact of bags on the environment.
Different types of dog poop bags
Many types of dog poop bags are on the market, from bags with a scent to biodegradable ones. And then you think, biodegradable, isn't that a good thing? Yes and no, because the biodegradable variant is made from natural materials. But the actual breakdown process can take years. The compostable option is best if you are looking for a sustainable alternative.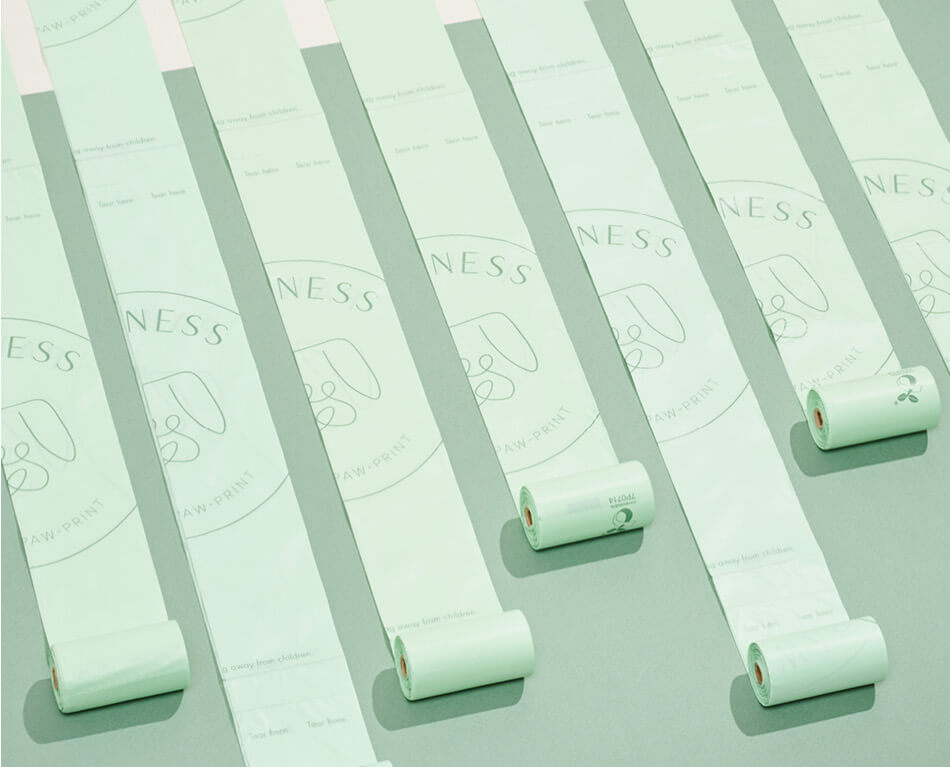 Sustainable, compostable dog poop bags
Compostable bags are the way to go regarding sustainable dog poop bags. Compostable poop bags are easier to break down than biodegradable ones. Compostable dog poop bags are usually made from cornstarch or paper.
The 100% compostable dog waste bags from PAWNESS is specially developed to meet strict compostability standards. So they are made of cornstarch and contain no plastic or harmful chemicals. They also have a lovely fresh turquoise colour.
The bags come in a plastic-free box of 8 rolls. On every roll, there are no less than 15, super-easy-to-open bags. That is a total of 120 poop bags with a size of 22 by 33 cm. You don't have to worry that your pup's dirty business doesn't fit in the bag. So, get your shit together. This way, everyone can do what they must without unnecessarily burdening the environment.
Working together for a cleaner environment
If we, as dog owners, join forces and work together, we can do even more. For example, by organizing local clean-ups and creating awareness about the importance of cleaning up dog poop, we can make the environment even cleaner and healthier. And choosing sustainable bags, such as PAWNESS' 100% compostable dog poop bags, is an easy and effective way to contribute to these efforts. We are working towards a cleaner and more sustainable world for ourselves, our dogs and all the other creatures that live in it.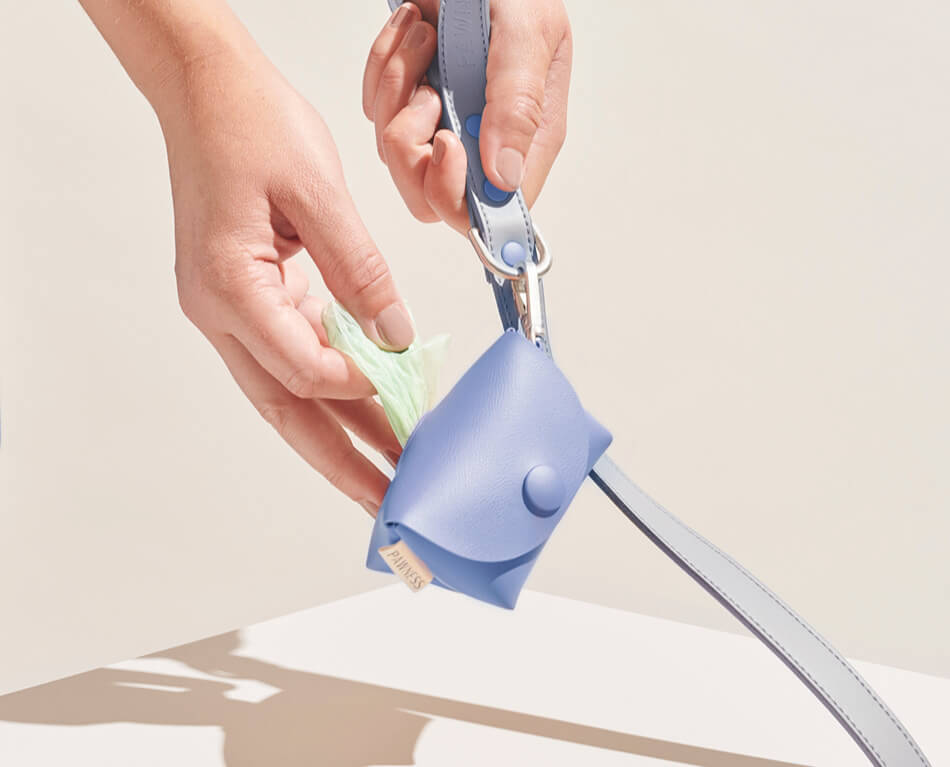 Poop bag holder – Mauve Mist
Every bit helps
It is essential to realize that small changes can make a big difference. By making conscious choices, dog owners can contribute to a better environment. For ourselves, the people around us, our dogs and other animals. Therefore choose sustainably, 100% compostable dog poop bags from PAWNESS. This is how we work together to reduce our impact on the environment.