Pooches & their Pals: Meet Alan & Emily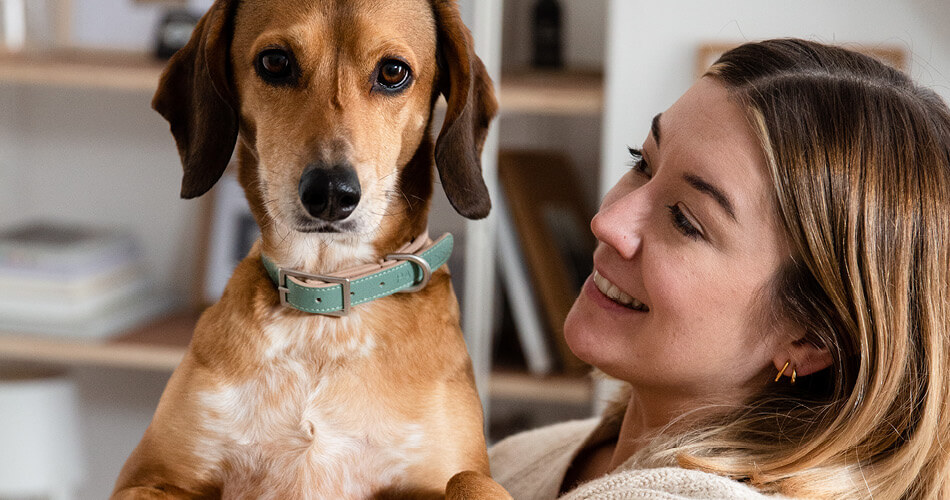 "Alan influences my work and my life in general in so many ways. I understand dogs so much more because of him, which helps me with my approach to pet photography."
How did you meet Alan?
We found Alan on the Wild at Heart Foundation adoption page. They are a London-based charity, who help bring European strays back to the UK for adoption. Alan was part of the 'L puppy' litter and was originally named Loco (which explains a lot!). His mum was a captured stray and then gave birth in the adoption centre; I believe his dad is still roaming the streets of Cyprus and is a bit of a pack leader (this explains a lot too!). 
Alan was around 10 weeks old in his advert and we instantly fell in love with him. He seemed all out of proportion, with a little peanut head and long rabbit ears. A few months later he was on a plane on his way home to us in Leeds (where we were living at the time). After a long journey, travelling from Cyprus to France, France to London, then London to Leeds, we met him at around 5am at a service station. I just remember him coming out of the van and being bundled into my arms. We got home and just let him explore and investigate the living room in his own time. I remember feeling incredibly tired but so full of love 🙂 
What's really nice, is that we are in touch with Alan's litter mates' owners and we speak on a regular basis. We've met up a few times and seeing the dogs together is so heartwarming. Alan and his siblings get so excited and play with each other like I've never seen Alan play with another dog before, zooming round with lots of tumbles and rolly-pollys. And because Alan is so unique, seeing another dog that's pretty much identical to him blows my mind a little! We feel like we have a new extended family and we are very grateful to Alan for this. 

You are working as a photographer for your agency Pet Stories (we love working with you). How does Alan influence your work?
It's such a pleasure to work with you too! 
Alan influences my work and my life in general in so many ways. I understand dogs so much more because of him, which helps me with my approach to pet photography. On a shoot, I wait for 'the shot' instead of encouraging a pose. My favourite photos of Alan are the ones where I've been lucky to have my camera to hand and right there in the moment he's done something which is so typical of his personality. And that's the true essence of Pet Stories. Nothing is staged, I'm just a fly on the wall, capturing pets and their people. 
Alan has of course also influenced our logo. I adore his side profile and I think the design by Abbey Withington is just spot on – she's captured him perfectly and I love it. 
Something else to mention too is that Alan has such a fan base on my Instagram. Whenever I share photos or videos of him at home, out on a walk, or even if he's poorly, there is such an outpouring of love for him. It fills me with so much love and pride and I tell him all the time how loved and very lucky he is.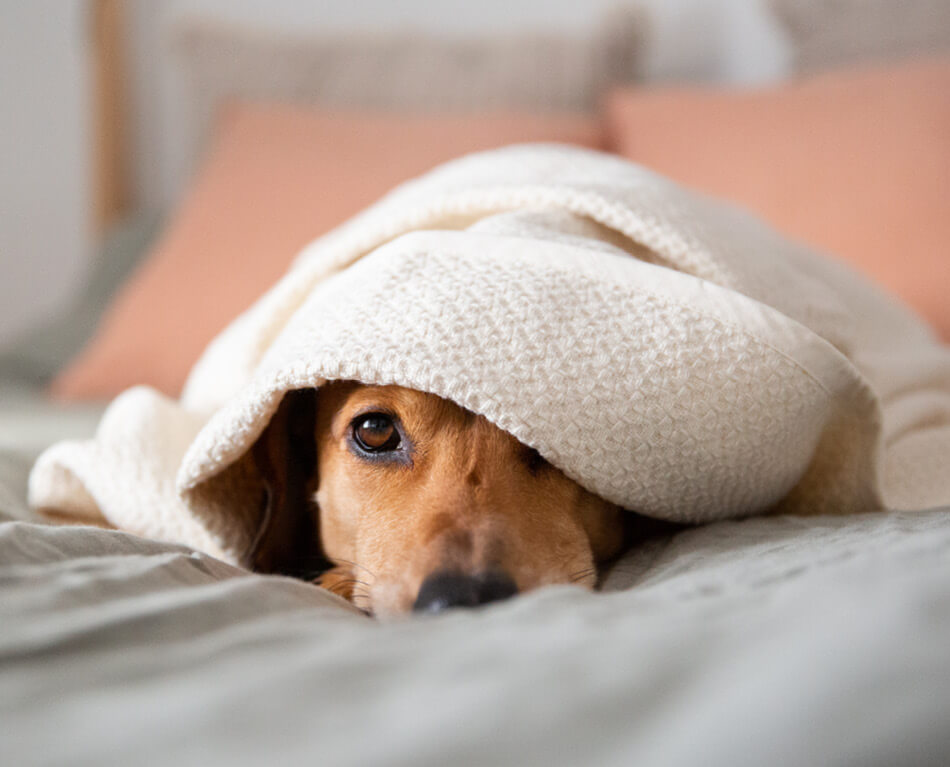 What is the most fun part of working with dogs and cats as a photographer?
I love that every single shoot that I work on is completely different from the last, and that's mostly down to the pets that I meet. I've been doing this for 6 years now and I can honestly say, every single pet has been bursting with their own personality. And it means there are no rules to follow, I just go with whatever the dog, cat or even rabbit or guinea-pig are doing. I also love to see how pets can have such a calming effect on people. Let's face it, no one really likes having their photo taken, but pets manage to dissolve that feeling of unease. Pets are the focus and there's no awkwardness. And my favourite shoots are when a pet is a bit naughty or cheeky, it makes for great candid photos to cherish forever. To me they're the moments that a pet owner will want to look back on and remember.
How does a typical day look like in Alans and your life?
A typical day consists of Alan being scooped out of bed (our bed). He loves his comfort and I swear if I didn't drag him out of bed for a wee, he would probably stay there in his duvet nest all day. We live in Sheffield which has the nickname of the 'Outdoor City' so we are very lucky to have some of the most spectacular wild walks, about 15-30 mins from our house. Our favourite walks are reservoir woodland walks. It's my favourite part of the day, heading out, just me and my boy for our nature fix. Sometimes we don't see a single soul and I love that we get a walk all to ourselves. 
If I'm working from home, I'm often planning shoot proposals, with mood boards, shot lists and figuring out which models suit which jobs, or I'm working on edits from a shoot. While I work, Alan snoozes in his bed in my office. Around 3pm, he sits up, stretches his very long neck until his nose points to the ceiling and gives me a look, like he's ready to go out again. So we might head to the park or have a trip round the block.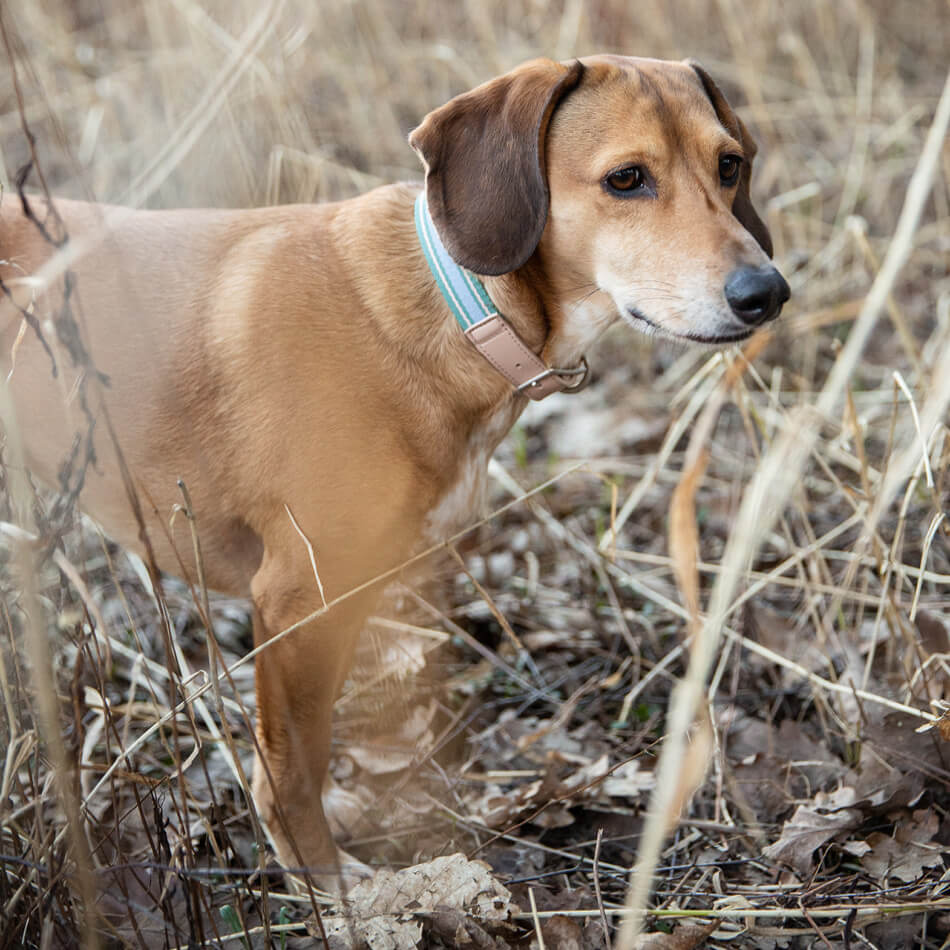 If I'm out on a shoot, Alan is more than happy to be left alone on his own for a few hours and although he is nervous in so many ways, he is never anxious being left home-alone which I'm so relived about. I pop the radio on and he snuggles down, I think he feels safe in his fluffy bed in my office. In-fact, sometimes I think he prefers being left alone. On an evening, it's not un-common for Alan to take himself off to another room, so he can curl up and have some peace and quiet. He's a very independent little lad. My partner Nik has the option to work from home too, so that works well for us if I'm out all day. 
If you have to describe Alan in three words, what would that be?
Sensitive, adventurous, adorable 
Tell us, how many pictures do you have of Alan on your camera roll?
Let's just say I have room for about 3 apps on my phone, because my camera roll is fit to burst. I must have 10's of thousands of photos of him. Still not enough!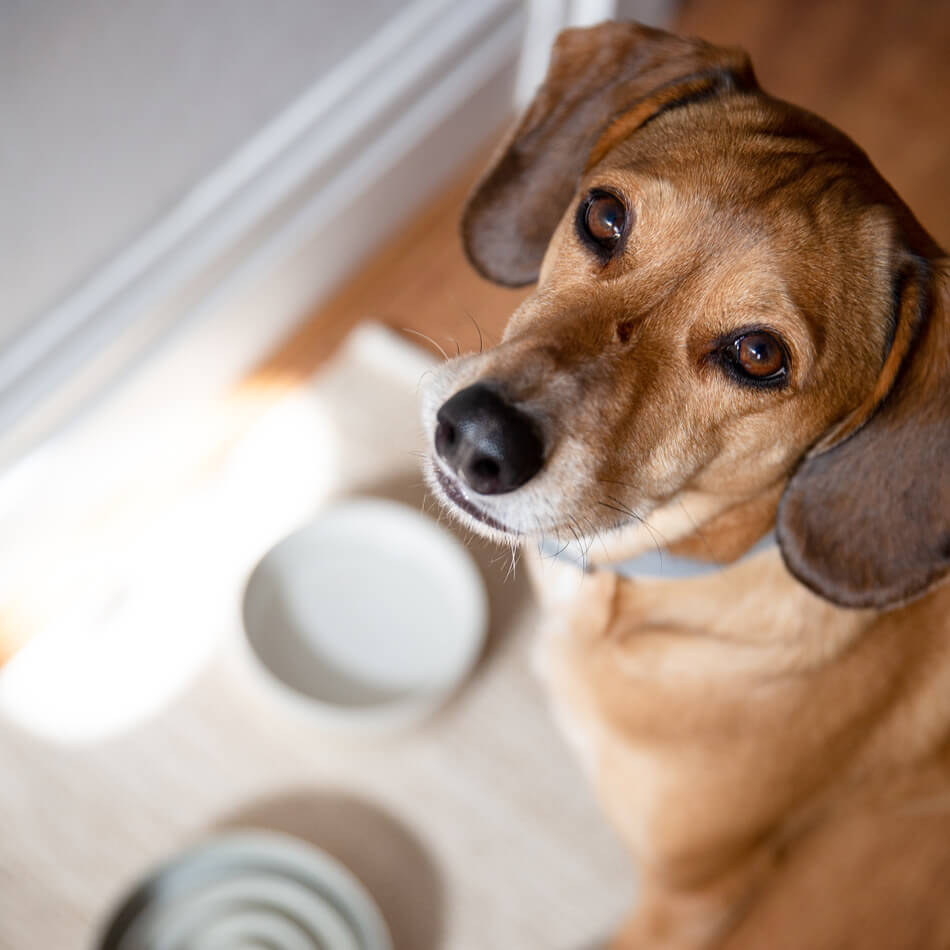 Last question; what is a must-know funny story about Alan?
This is such a good question! One of Alan's daily rituals is to run towards our bedroom window, where he stands on his back legs, paws on the window sill, surveying the street. We try to stop him from doing this because he's on the look-out for cats. And when he spots a cat he gets quite stressed and territorial. However, seeing him inspect from the window, is quite comical and we've given him the alias of 'Sheriff Alan'. When he stands on his back legs, he looks like he's wearing a pair of jeans, because his bottom half is so out of proportion with his top half. It really makes us laugh. We will say to him, 'Come on Sheriff Alan, get down, you're not on duty today'. And we've called his need to check the window, OCD, 'Obsessive Cat Disorder'. 
Favourites of Alan