Interview with Pawness founder Denise – What kind of dog mum is she?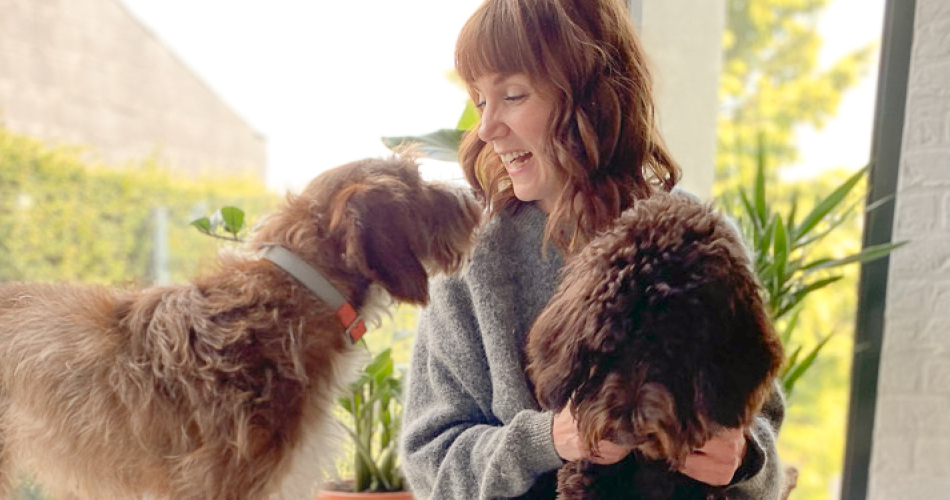 When it comes to raising our fur babies, we all have different parenting styles. And with Mother's Day around the corner, we asked Pawness founder Denise what kind of dog mum she is to Bo and Trix!
What kind of Dog Mum are you?
I'm a mix of both fun and carrying. I train Bo and Trix to be well-behaved, social dogs (some days they listen better than others🙈). Their fur and teeth have to be on point. But when we are together, there is lots of fun-time and treats. We love to fetch and run around the garden, and of course, lots of cuddle time is included in our daily routine.
What do you, Bo and Trix like to do together?
At the weekends we like to go for long walks in the woods. We really enjoy being outside. Bo is not a big fan of water. He likes to be in the forest, pee at all the trees, and be surrounded. Trix likes water better, so we definitely want to go to the beach with her this summer. She is not that picky; she likes quiet and busy spots and greets all the people passing by.
Do you guys have a daily routine?
Yes, we have! Before breakfast, we go for a nice long walk. Trix can run off-leash, and Bo stays on the leash because he can be anxious. After that, we have breakfast and start our day at the office (situated in our home). They take a nap, play, and go out in the garden to get some fresh air during the day. In the afternoon we go for another walk. We work some more and then it is dinner time! After dinner, we take some time for their spa(w)-treatment (brush teeth, brush coat). After that, it is time to chill!
Are Bo and Trix your inspiration when designing new products for Pawness?
Yes, they are. Bo was the reason I started Pawness in the first place. When we adopted him, we had a hard time finding stylish and sustainable dog essentials. Therefore I took matters in own hands and started to design a collection I was missing on the market. When I develop new products, it is because I think this is something Bo or Trix needs. Just like the Puppy Milestone Cards, it was perfect for capturing all precious puppy moments of Trix.
Which product of the collection is typically Bo and Trix?
For Bo, it is definitely the food bowl. He loves food and can be pretty picky about it. Just nibbles don't do it for him. He wants them mixed with some freshly cooked meat (yes, I know, he is spoiled). For Trix, it is the Walk Kit. Whenever she gets the chance, she wants to go out for a walk. I love how the Emerald kit matches nicely with her dark brown fur.
Favourites of Bo & Trix