Pooches & their Pals: Meet Stella, Only & Anneleen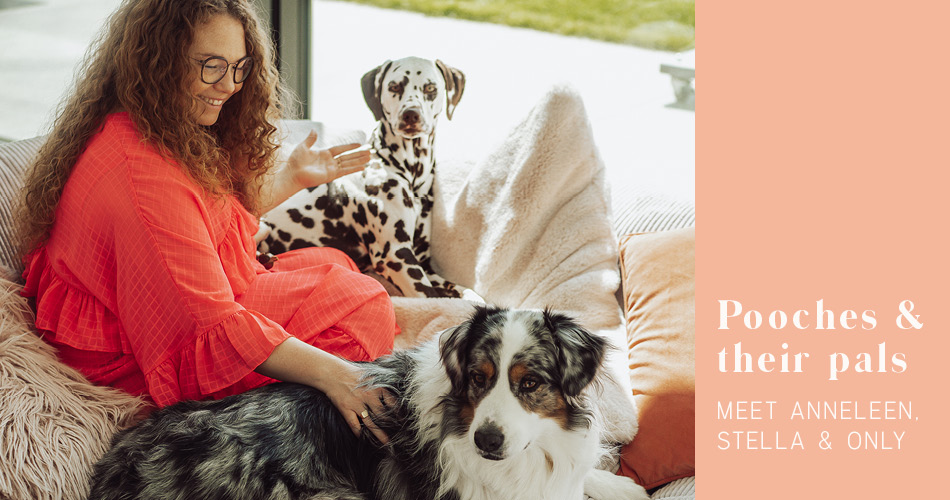 "Only" is an abbreviation of his pedigree name "The one and only" because he hasn't any brothers or sisters."
How did you meet Only and Stella?
We bought Only & Stella from a recognized breeder. So we had to wait a while before they could join our family. The breeders checked carefully whether the breed suited us and whether all conditions were acceptable for the puppy. Only was the only puppy with his mother, something rarely happens, so he calls Only! Only is a spoiled dog from day one. He was an adorable little bear as a puppy! Stella has brothers and sisters, and of course, she was also super cute from the beginning!
What made you decide you needed dogs in your life?
My husband and I are huge animal lovers. I always say, if I ever win the EuroMillions, I'll open an animal farm! Nothing makes me more relaxed than living in the presence of animals. They are always sincere and give the best hugs! In addition to Only & Stella, we also have Hugo, our pot-bellied pig. Coco and Olaf, our rabbits and three more fluffy chickens. Who knows which animals will join us soon!
How did you land on the names Only and Stella?
"Only" is an abbreviation of his pedigree name "The one and only" because he hasn't any brothers or sisters. We just thought Stella was an adorable name, and it also matched her "wild spirit" perfectly!
How important is sustainability when you buy products for Only and Stella?
We try to buy as many natural foods as possible for Only & Stella. We also try to buy from brands that focus on sustainability for their harnesses, walking gear or toys.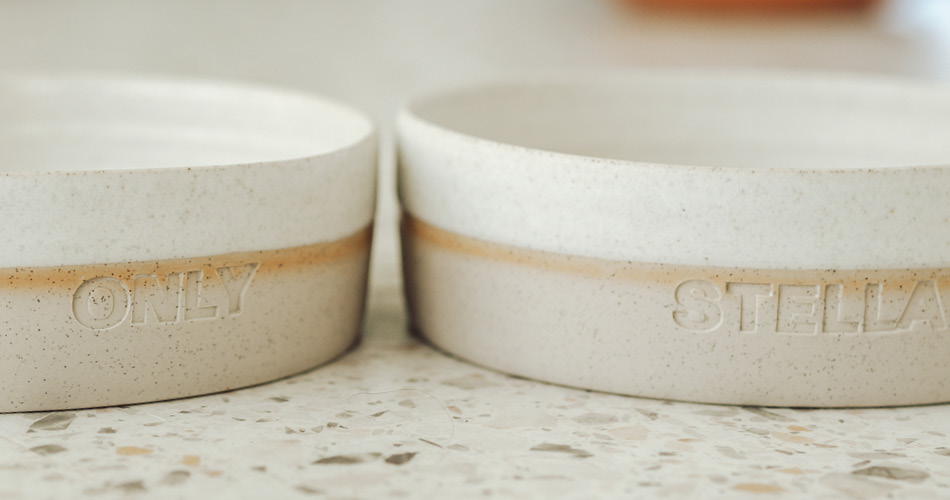 What do you prefer to do on your day off?
A long morning walk and afterwards romping in the garden! Ice cream for us and Only & Stella makes the fun even better! To end the day, we cuddle on the couch. Simple, but perfect!
Follow Anneleen, Stella & Only
https://www.instagram.com/anneleen.meurs/
https://www.instagram.com/onlyandstella/
Favourites of Stella & Only