Measuring Collar Size: The Perfect Fit for Your Pampered Dog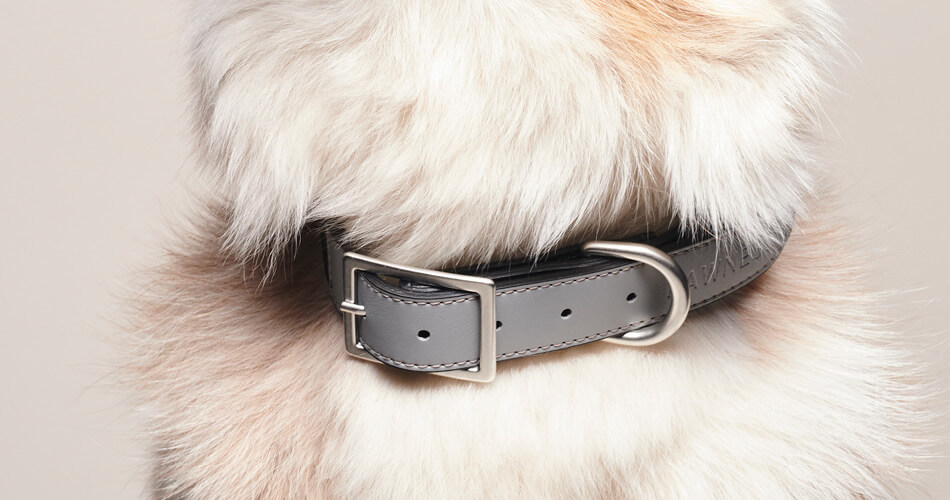 As a proud dog owner, you want to spoil your four-legged friend with the best accessories. But did you know a well-fitting collar is essential for your dog's comfort? Find out how to measure the correct collar size here!

When is a collar too tight?
A collar should have a good fit, but knowing when it is tight is essential. Pay close attention to signs such as rubbing, redness or irritation around your dog's neck. If your furry friend has trouble breathing or is uncomfortable wearing the collar, it's probably too tight. Give your dog room to move and play freely to ensure the collar is not tight.
What is the ideal size?
Determining the ideal size for your dog's collar is essential for his comfort. The size is determined by the circumference of your dog's neck. Take a measuring tape and carefully wrap it around the neck below the jawline. Make sure the fluff isn't too loose by holding two fingers between your dog's neck and the measuring tape. Please read the measurement carefully to get an accurate size. Remember that every dog ​​is unique, so meet regularly, especially if your dog is still growing. Determining the ideal size ensures that the collar is comfortable and does not chafe or kneel.

Why should the collar not be too tight?
A collar that is too tight can have negative consequences for your dog's health and well-being. It can cause chafing, friction and even wounds around the neck. In addition, a collar that is too tight can restrict your dog's breathing and cause discomfort during daily activities such as eating, drinking and playing. A well-fitting collar offers comfort and freedom for your rascal. It allows your pooch to move, run and play without any restrictions. Therefore, always choose a well-fitting collar.
The ideal collar for every dog
Whatever kind of four-legged friend you have, you can go to PAWNESS for a beautiful collar for every dog! Consider, for example, the TRIX collar, made of recycled polyester from PET bottles and finished with vegan leather. Or the stylish vegan leather collar BO is available in four colours: mauve mist, emerald, coral and grey. All our collars can be combined with a matching dog leash and even a matching poop bag holder! One thing is sure, with PAWNESS accessories for the dog, you walk in style.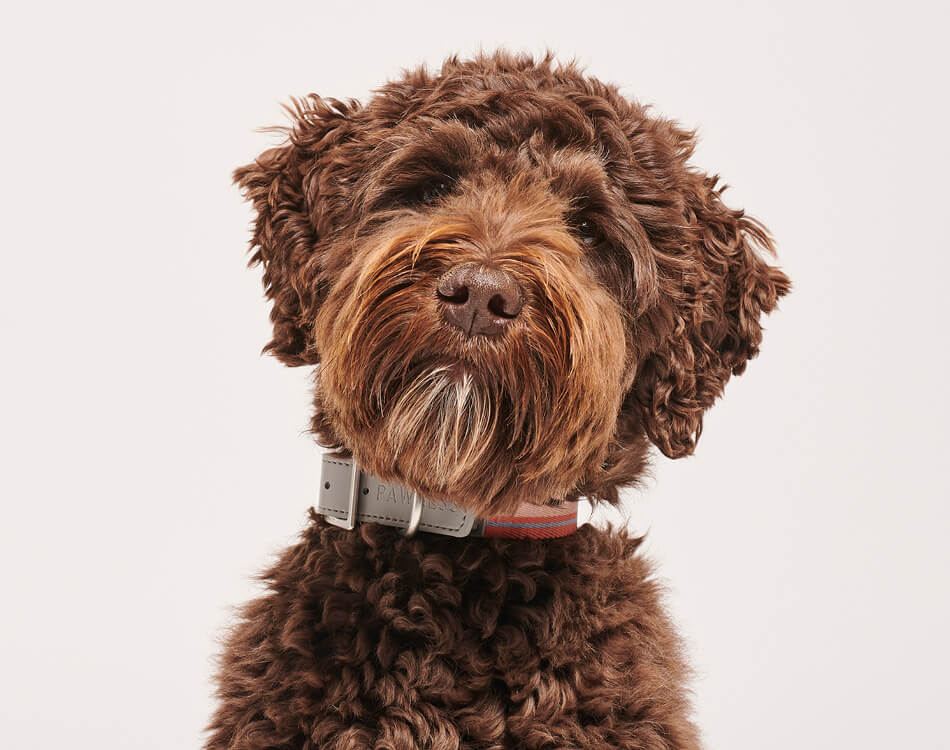 Our collars are available in different sizes, colours and materials, so there is always a perfect match for your dog. With the right size collar from Pawness, you can be sure that your dog will experience both comfort and style during the walk and when he is walking or playing.
Spoil your dog with a beautiful PAWNESS collar!