Pooches & their Pals: Meet Max & Angelina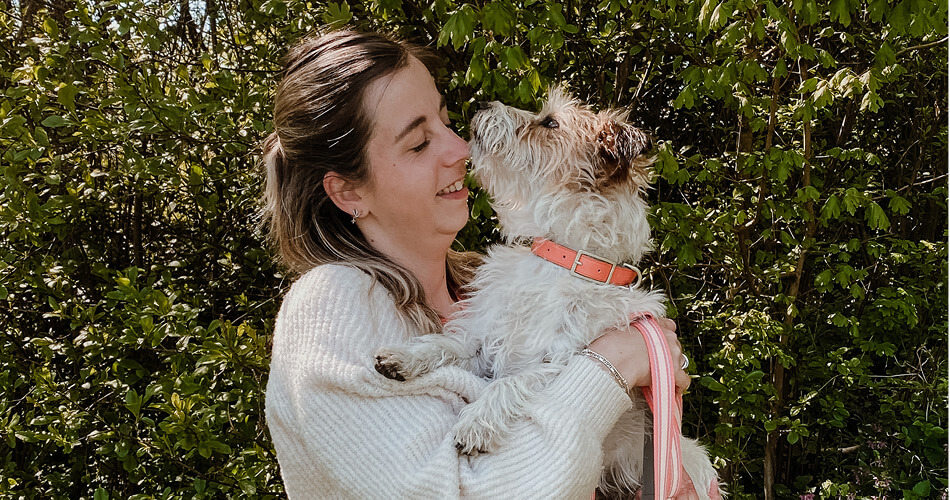 "When we go on the bike, Max is in the basket at the front, and if we cycle with several people, then we have to be at the front. Otherwise, he will panic completely. 😉"
How did you meet Max?
When I decided I wanted a dog, I emailed a few kennels at the end of April, asking if they would expect another litter next year. There was only 1 who responded and said that a litter was born the night before, and there was still 1 male available. 4 weeks later, we were able to visit, I didn't know which one it was going to be yet, but there was only 1 who was always awake and wanted to play and cuddle and that turned out to be Max. So love at first sight! 😉

What made you decide to get a dog?
My love for Jack Russells grew over the years, and when I found out that there were also wire-haired Jack Russells, I was over the moon. I wanted a puppy for my first dog, but I would definitely consider adopting in the future.
You work as a designer: Does Max influence your work, and if so, how?
A lot. He makes me relax. I used to be able to sit behind my computer non-stop all day. I go outside a lot more now and take breaks more often to cuddle, play, and stretch my legs.

What does a typical day in your life look like?
The morning always starts with me getting out of bed and Max lying on my bed or on his bench. Max is a natural late riser; he prefers to get out at 10:00 am (or later).
Then we take a walk of about 1 to 1.5 hours. We start on a field where he meets his friends: Bowie, a Border Collie; Stitch, a French Bulldog and Pincho, who comes from abroad. These four are a unit together which is very lovely to see. There is a lot of romping and running but also a lot of sniffing.
Then Max goes to eat and sleep, and I go to work. Around 13:00, he starts to wake up, and he thinks it's time to get back on his feet for another round of the woods. In the evening, we often do a small round after dinner, and before going to sleep, we do one last pee, and then he can choose where he wants to sleep in the crate or on my bed. In any case, always cosy in my room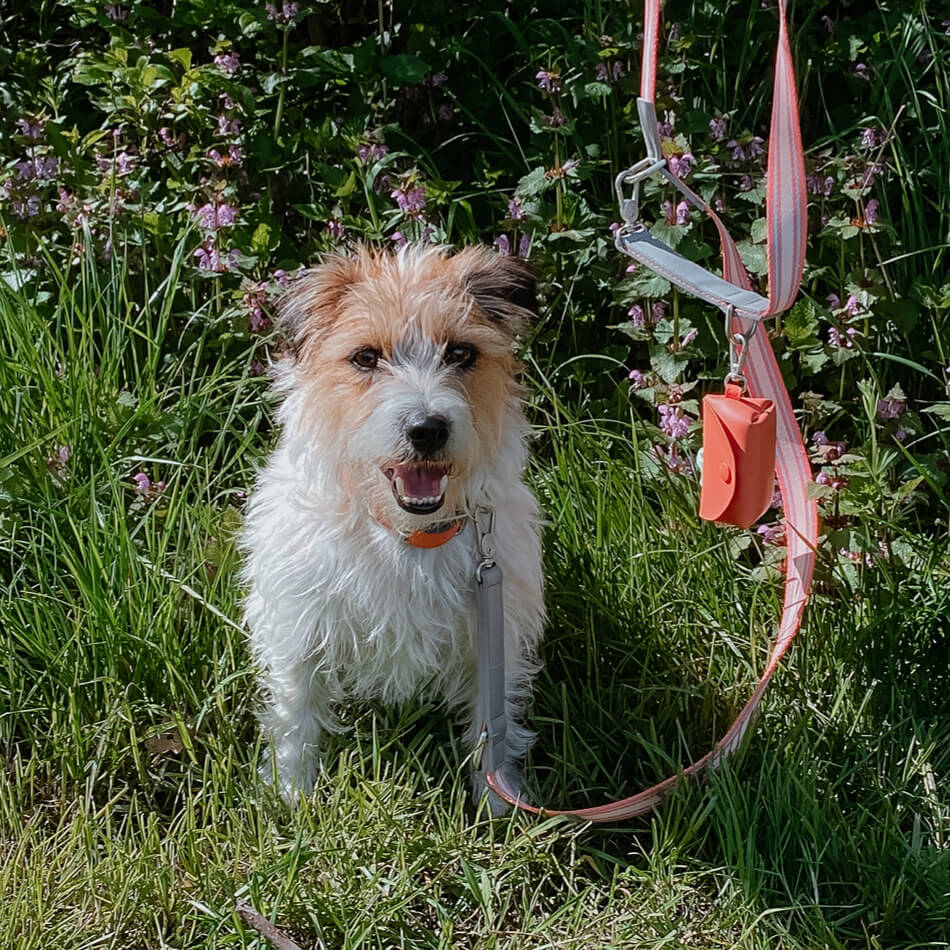 What do you like to do most when you have a day off?
We both like to discover new places, and Max likes everything too. Whether it's a round of cycling, relaxing on a terrace, visiting, a nice walk in the woods or going to the beach. A day with a friendly sniff, lots of goodies and attention, he is delighted.
What is Max's funniest character trait?
That is a very good question that I had to think about… There are small moments that always make me laugh. Max is a real smartass who wants to be everywhere, and the more people, the merrier. When the house is full, or during a weekend away, he goes to do his needs and wants to go home immediately. Terrified that he is missing something or that everyone is suddenly gone. But also, when we go on the bike, Max is in the basket at the front, and if we cycle with several people, then we have to be at the front. Otherwise, he will panic completely. 😉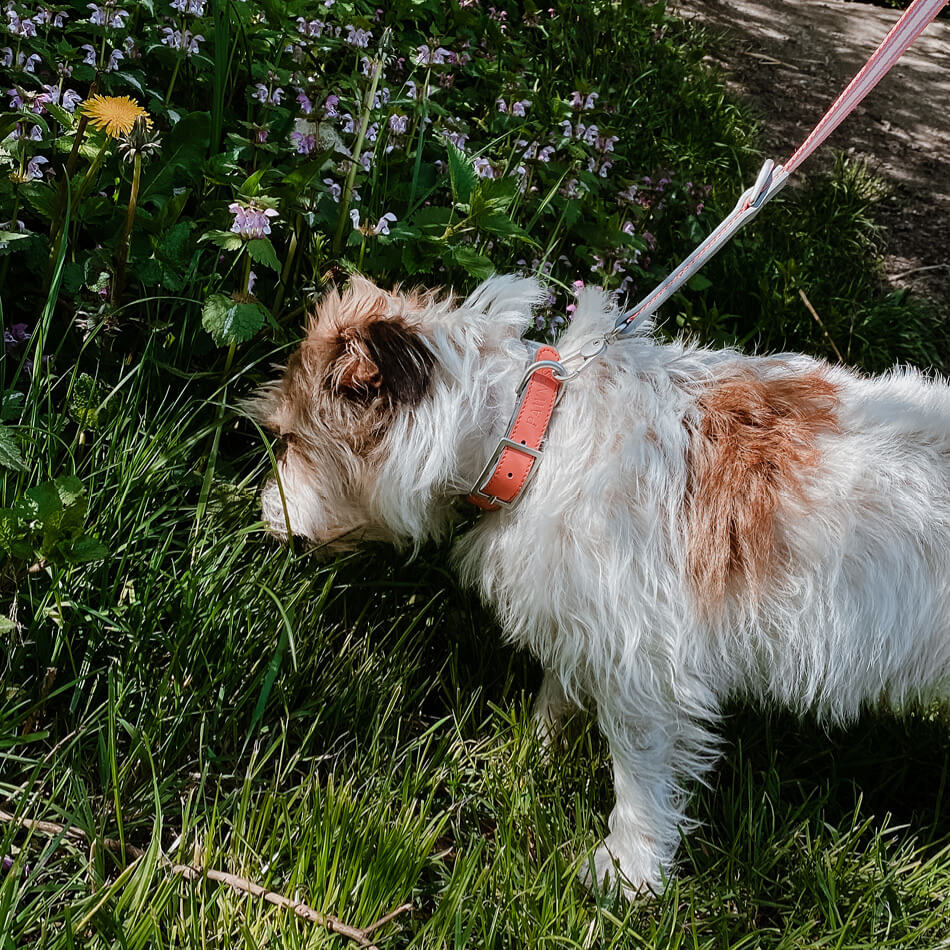 Favourites of Max