Pooches & their Pals: Meet George and Gia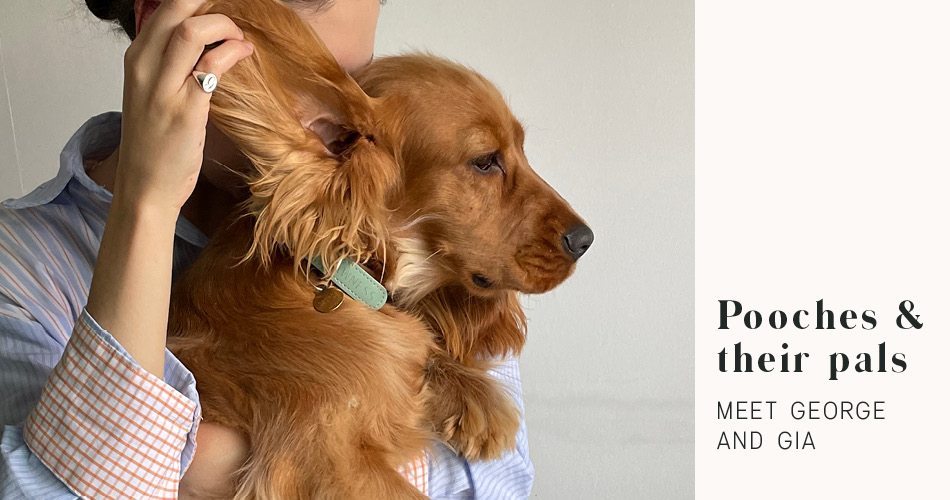 "I'd rather have a few good pieces I'll carry for a while, than lots of cheaper ones that will just create more waste because they won't stand the test of time."
 
What made you decide you needed a dog in your life?
I've always wanted a dog, then I had a chocolate lab named Leon, whom we sadly lost four years ago. It took me a little while to wrap my head around it but I always knew wanted another dog, I simply needed to feel ready again. It started back a little bit before the world went into lockdown, and then the need to adopt a new pup just grew and grew. I just knew I didn't want to rush it, so I started looking casually, knowing the waitlist for English Cocker can take a long time. 
How did you meet George?
After a few months of scouring breeders and local rescues, I finally stumbled onto an adoption notice for a four months old pup. From there, everything went so quickly. I saw it on Wednesday and George was home with us the next day.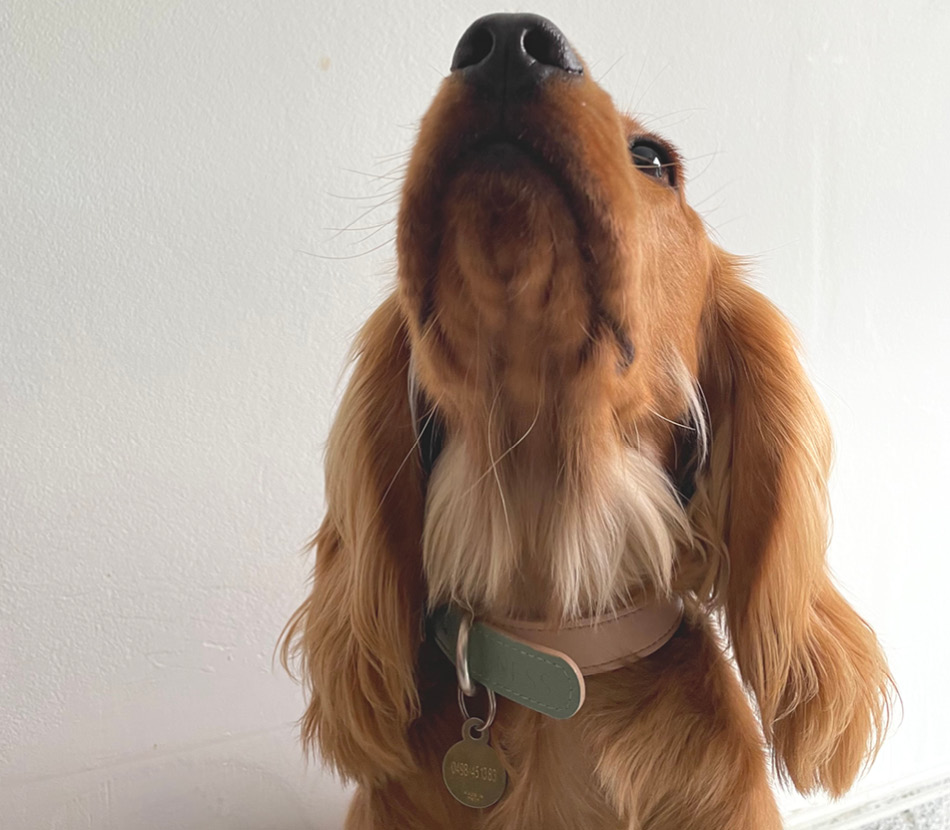 What is the story behind his name?
His full name is actually George Michael, like the pop singer who's my mother's absolute idol. It was a nod to that. Funnily enough, he doesn't seem to enjoy his namesake's music all that much haha. I often call him Georgie or Giorgio, too. 
What is your daily routine?
George likes to wake up early. So I'll be up with him, feed him and have his morning walk. Afterward, he goes back to sleep and I start my day. He's a very chill dog so he likes to snuggle up to me while I answer emails. Then while I lunch, he loves to nibble on a carrot. We usually go on a bigger walk once I'm done with work in the late afternoon. Working from home has been a blessing to be with him so much but he seems to cope quite well on his own too, which is a big relief. He's truly a lot like me, very independent but with a fondness for company.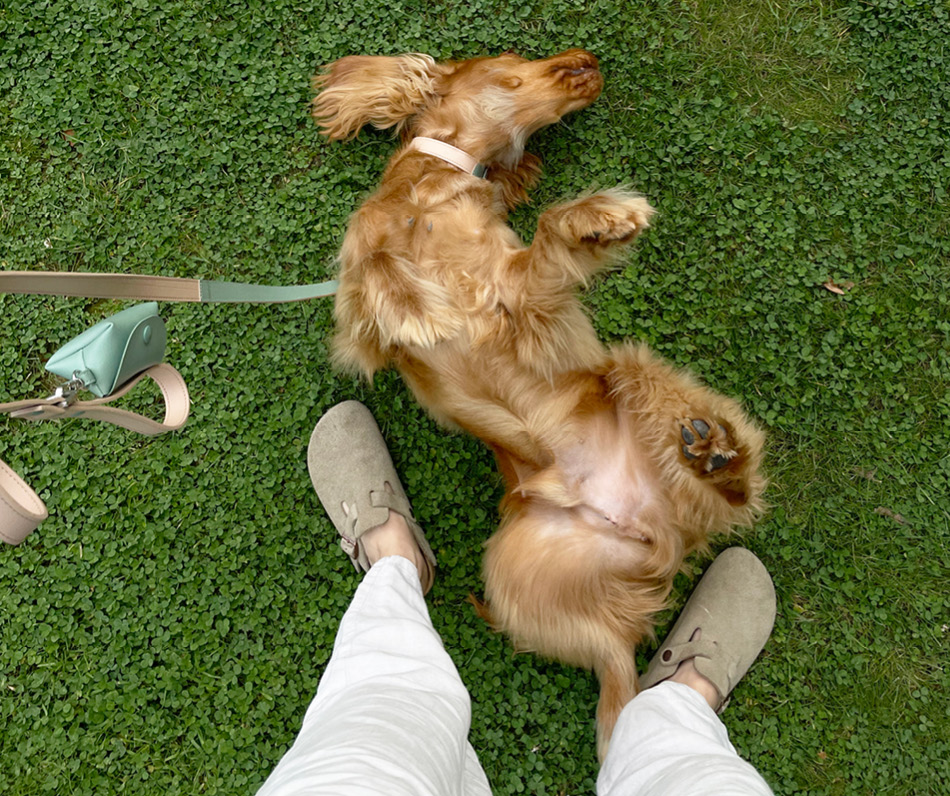 What is the funniest character trait of George?
He's absolutely obsessed with food, so much so that we thought there was something wrong with him when we first got him. Turns out that nope, he simply has a bottomless appetite. 
How do you combine your style with George's stuff?
Just like for myself, for George, I like timeless and sturdy pieces, as well as sustainable as much as I can. It's so tempting to buy him all the cute accessories I see either online or in shops but, at the end of the day, it serves no one. I'd rather have a few good pieces I'll carry for a while, than lots of cheaper ones that will just create more waste because they won't stand the test of time. 
Follow George and Gia