Pooches & their Pals: Meet Mary, Dita & Daniela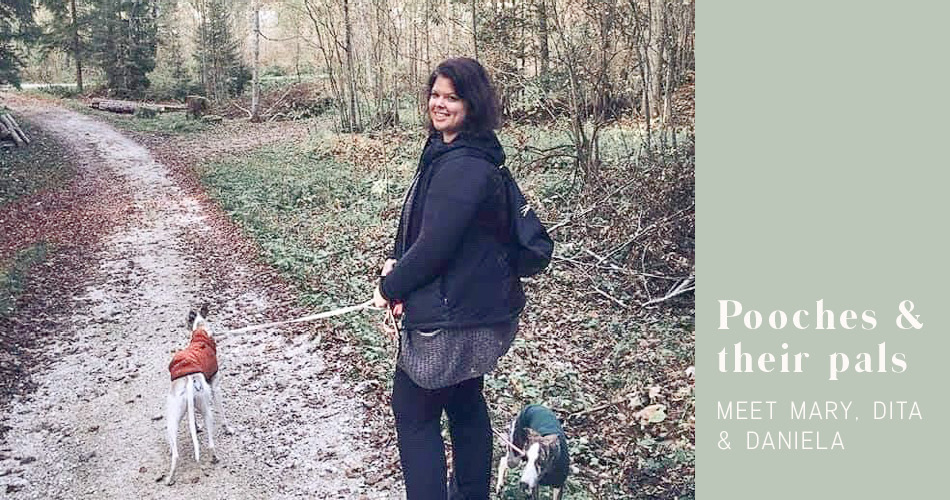 "Literally, it was Mary that chose her "little sister" in showing me which puppy she liked the most – and that's how we met Dita."
How did you meet Mary & Dita?
I never had a dog before, and Mary (now 4 years old) is actually my first dog. When I started to search for Whippet breeders, I quickly found a picture of Mary and instantly fell in love with her. A week later, I visited her and knew, she belongs to me.
With Dita, it was a bit complicated. I was looking for a second Whippet for a whole year, and it did not work out for three times because of different reasons. I tried a fourth and last time before Mary turned two. I befriended a breeder and actually visited her to photograph the litter, but had no hope that I would get a puppy. I was proven wrong. Literally, it was Mary that chose her "little sister" in showing me which puppy she liked the most – and that's how we met Dita.

What made you realize that Mary needed a little sister?
I always wanted a second Whippet. However, I was that persistent in getting Mary a little sister, because I saw that she needed someone to play, run, and communicate like her. Other breeds (no sighthound) did not work out well, because they got rapidly frustrated, as they could not keep up with her.

How did you come up with the names of the girls?
Mary kept the name that the breeder gave her. And it was Mary, who chose Ditas name. She always makes some nose art on the window next to the elevator, whilst we were waiting for it to arrive at our floor, and someday I discovered the word "Dita" on the window. I was glad she was the one who chose the name, because I had a list with like 30 names and could not decide.
What is typical Mary and what is typical Dita?
Mary is on the one hand in need of harmony, very kind to children and very laid back. On the other hand, she is a little adrenaline junkie and not aware of dangerous situations, like wanting to jump over a little stone wall not knowing what's on the other side (e.g. 30 m way down).
Dita is shy and anxious outside of her comfort zone. She is very clingy and needs a lot of body contact. But when she's feeling safe, she can be a little devil. She is also very intelligent and loves training, in particular mantrailing.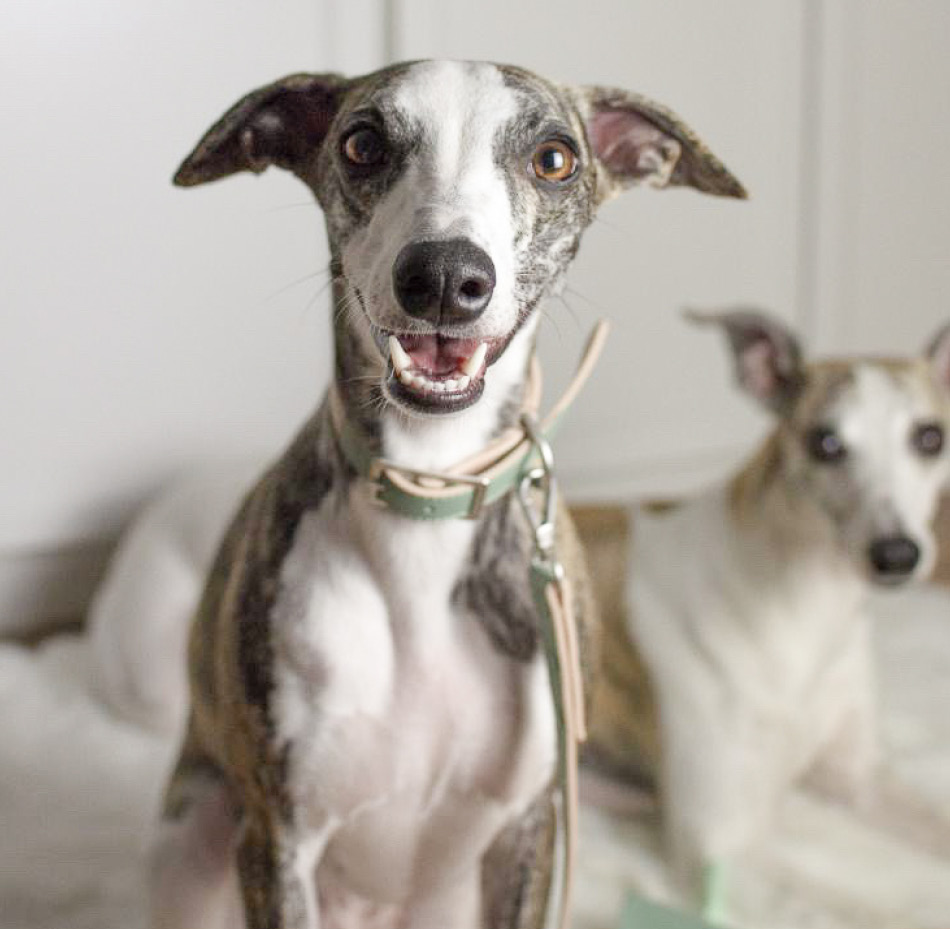 Did the girls change your life and if yes, how?
Yes, they changed my life completely. I was not much of a happy person before I got Mary, and she definitely brought back joy into my life. We discovered new places, I began to love hiking and we went on holiday all alone (which I would not have done ever, before I got her). So, both girls do have a very special meaning to me and my life.
How do you like to spend your day off together?
We do love to start our day early, often at sunrise, and drive to a dog park to enjoy some proper zoomies. Afterwards we are hiking next to a lake and then drive home to have brunch, a long nap and cuddles.

Do you always look for a specific style when purchasing goods for her?
For me it is important to buy things of good quality and very important: goods that are sustainable. I don't want things, that just last a few days and have to be thrown away very fast.
Follow Mary & Dita

https://www.instagram.com/mary_the_whippet/