Why Our Secret To Making Our Handmade Ceramic Bowls Is Love.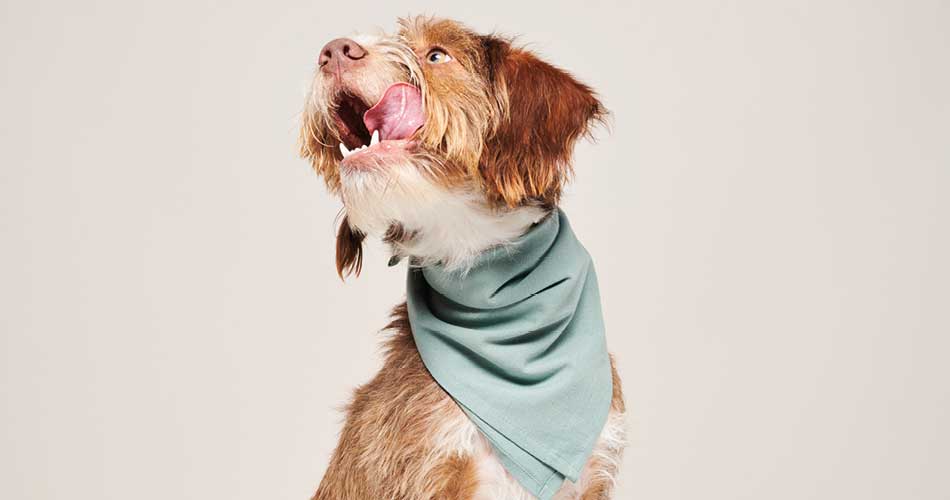 There can be tons of reasons why choosing a food bowl for your dog can be somewhat of a hassle. Nowadays, you can never be too careful about what products are going into creating the products your pets use on an everyday basis. Many people also worry about the environmental footprint it may leave when it gets too old. Not to mention, does it even go with the ambiance of your ideal Pinterest board kitchen you're trying to keep up?! The reasons are endless. But here at Pawness want to ease this stress of yours by letting you in on our secret ingredient to our handmade ceramic bowls: LOVE!
Love and all natural, biodegradable clay.
Well, love and all natural, biodegradable clay from Germany. We are different from any other pet store that will try to sell you on cute designs or cheap prices. We are here to show you that our handmade ceramic bowls are not only better and safe for your fur baby, but also the environment.
As our clay is extracted straight out of the ground which means. If and when the day comes where you have to toss the bowl into the trash – you will have zero guilt! It is going back to where it came from and possibly be used again one day.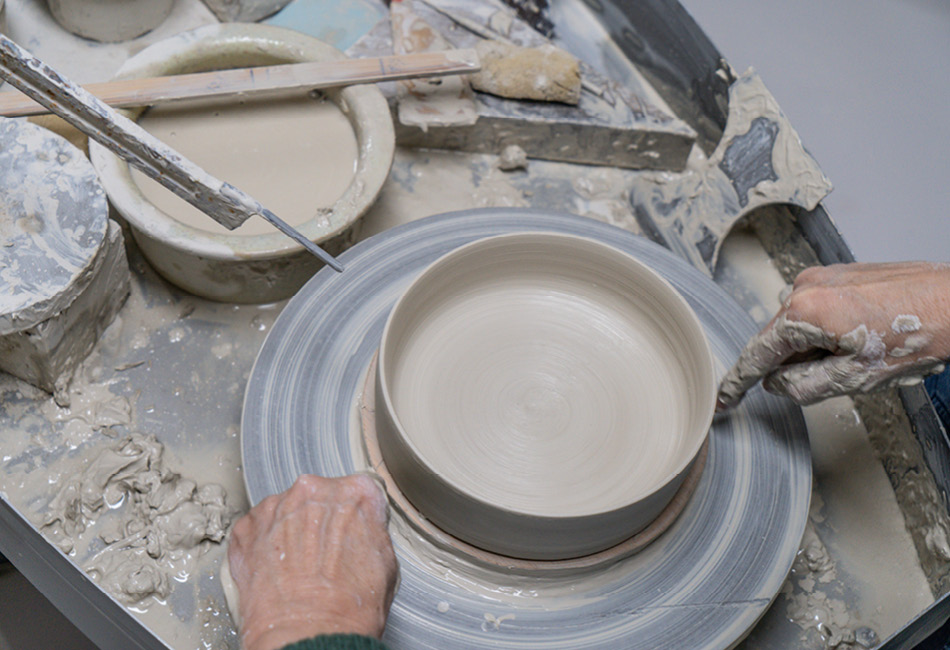 And when we say we actually extract our clay, that means we also have real craftsmanship going into every single bowl we dish out. We spend hours perfecting each handmade ceramic bowl. All to give it a perfect shape to hold water and food. But it also comes with its small imperfections like a slightly off line or a tiny chip. We like to call them their unique, one-of-a-kind bowl birthmarks. Not one is the same, but that doesn't make them any less beautiful! You can see the effort given into every dish when you see the small details that make our feeding bowls personality. Being hand-thrown, hand-sprayed with our minimalistic and modern colors, and baked twice shows that this is more than just a bowl. Our creation process takes over at least 4 weeks – now that's dedication.
Only the best is good enough for our furry-friends.
You may think, "Wow! A month to make just a stoneware, clay bowl?" But this is what we believe here at Pawness. This is what feeds your furry loved one. Every aspect needs to be perfect and be capable to give your pet a healthy life. And with no harmful additives to where their water sits. You can trust the natural ingredients to ensure our feeding bowls are going to be lapped up by your pet!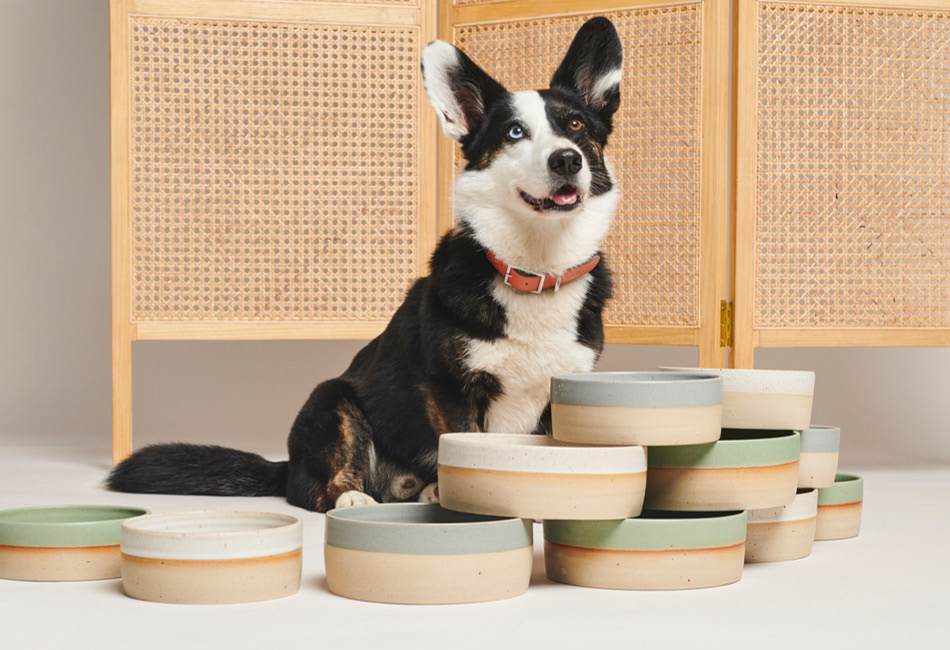 They're a colourful companion to your home.
Each food bowl is a colourful companion to your home. Without the extreme or vast colours other bowls have. Ours bowls are elegantly designed to make them look sleek and trendy sitting in modern homes. Because of our quality assurance, month-long procedure to make each ceramic food bowl, they are designed to be low maintenance and dishwasher safe (you're welcome!) Our handmade ceramic bowls come in grey, white, and emerald with medium and large sizes. So both your lap dog and your Labrador can eat in luxury! Now all you need to choose is what's on the menu!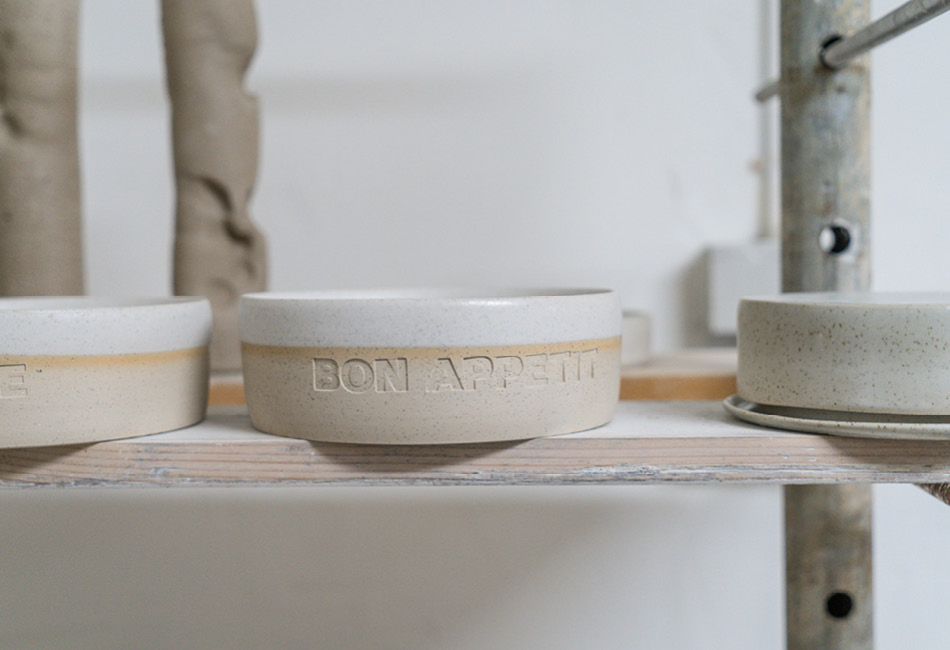 Just like when a chef makes his signature meal with his secret ingredient, we do the same except our secret is love (and clearly patience!) Whether you have been debating to get a dog for some time now or you are looking to replace Buddy's food bowl. We can trust our products because we are dog people – just like you! We wouldn't give our pups something we whipped up on a whim. This took time, a long creation process, and a whole lot of love! Wouldn't you like the best for your four-legged bestie? And all without letting it harm the ecosystem or the style of your home? Yeah, us too! Why don't you go see for yourself how your pet and their health is our top priority by clicking here to our website. And look how our food dishes are better (and look better!)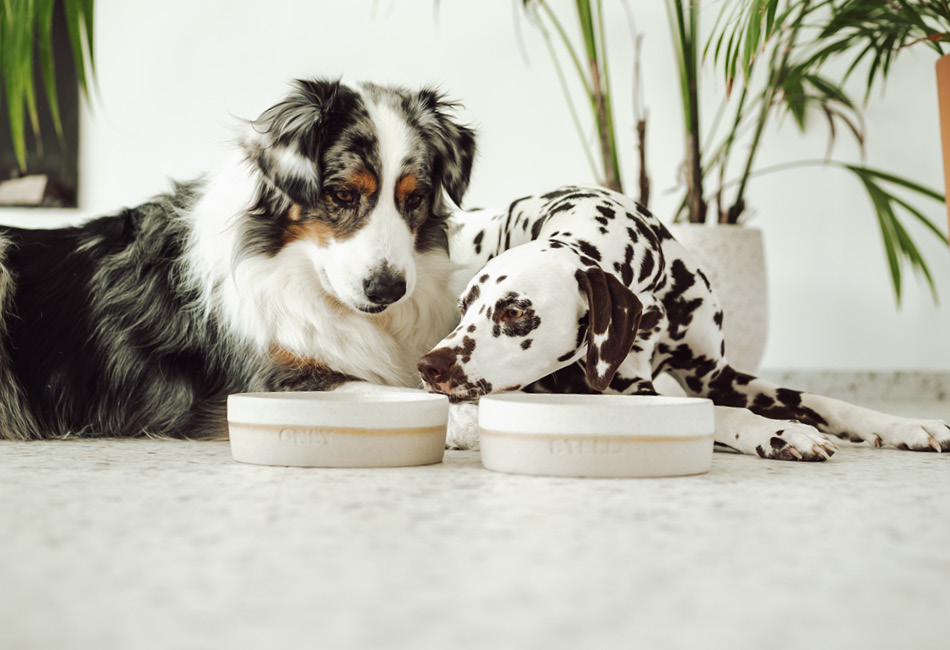 To make your furry friend's bowl even more unique, you can now personalize it! Order the bowl online and fill in the name/word that you would like on the bowl. After the bowl is hand-thrown, the name will get hand-stamped into the bowl. By adding this extra step, you'll have a bowl you sure to love!
Do you need to slow your fast eating dog down? We've got your back with our handmade ceramic slow feeders, fill them up and give them something to smile about every time it's mealtime.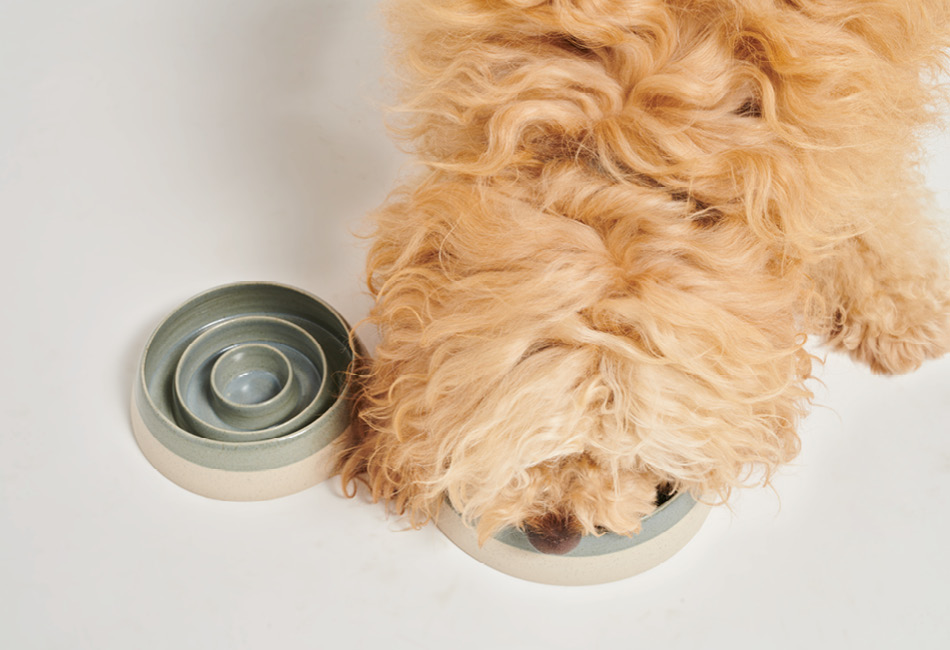 Learn more about clay