Pooches & their Pals: Meet Marley & Amber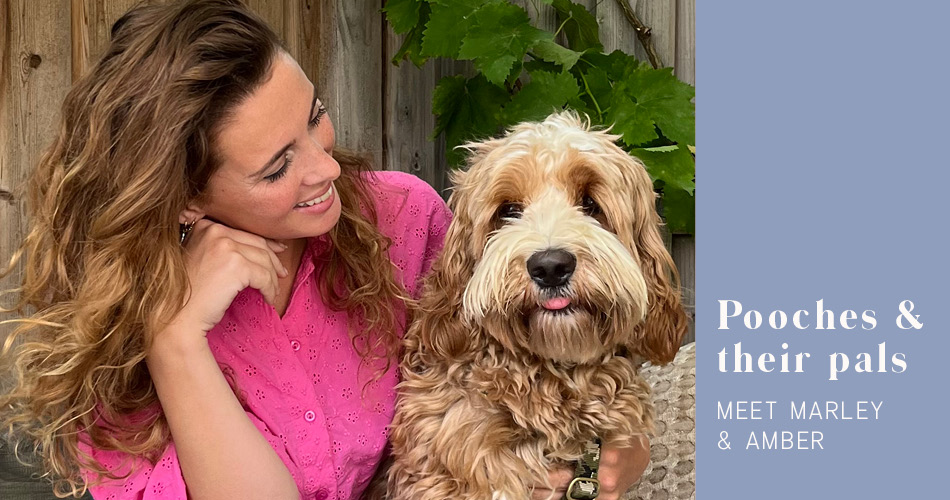 "His funniest (and most embarrassing) character trait is that he can sometimes burp, and it sounds like a grown-up man."
How did you meet Marley?
We came into contact with Puur Doodles in the summer of 2020. The feeling was good after an introductory meeting, and Marley was born at the end of October. While cuddling the puppy, we immediately fell in love with Marley's sweet character and beautiful drawing.
What made you decide to get a dog?
We both grew up with dogs. Due to our busy work life, which mainly took place outside the home, we did not see it as an opportunity to have a dog of our own. It was, therefore, the COVID-19 pandemic that caused our work life to change. I work from home most of the time, and if I have a long day out, my boyfriend makes sure he works from home. We are so happy that Marley is in our lives.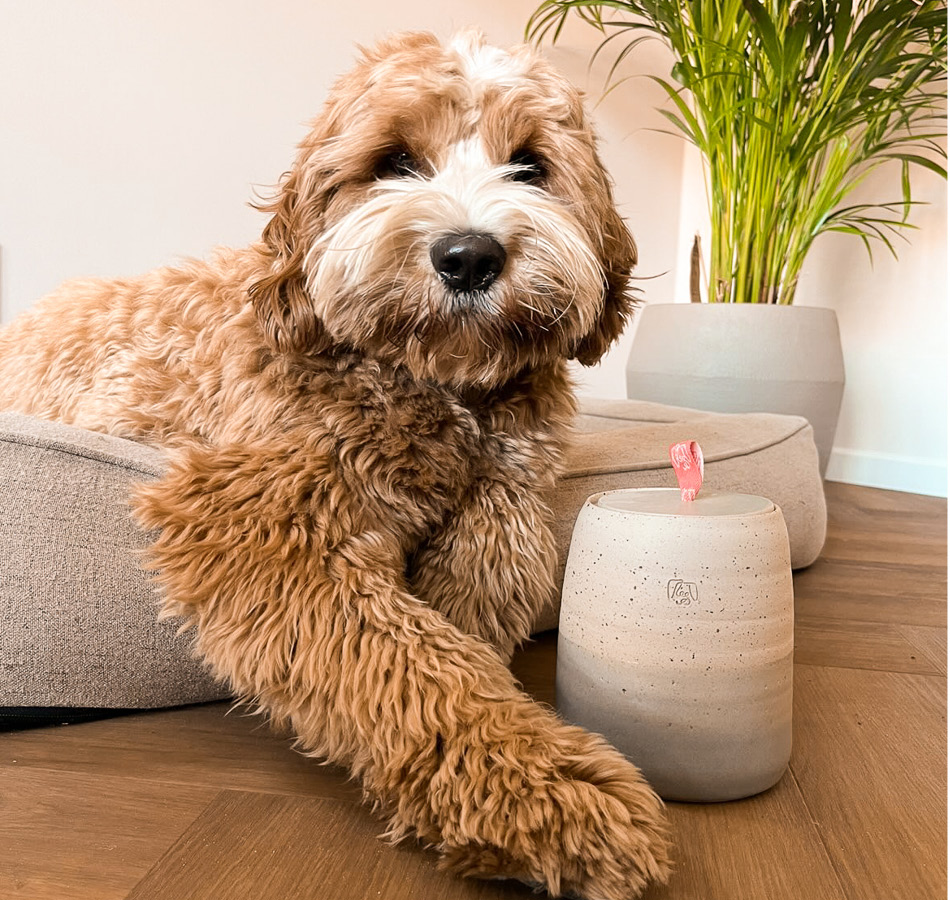 What is your daily routine?
In the morning, we come downstairs and are greeted enthusiastically by Marley (as if he hasn't seen us for a week). Then he gets his kibble, and it is walkie time. After walking, it is time to relax, and we must start working. Between 12.00 and 13.00, it is time for the "long walk" of the day. For this, we always go to an off-leash area so that he can lose his energy. As soon as my friend comes home, playtime starts and a lot of running around the house is involved. Then he gets his food, and it's time for another walk. In the evening, there is mainly relaxation, and then it is time to sleep.
How has Marley changed your life?
We do a lot with Marley involved. Weekends away, holidays, sailing, visiting, you name it, and he's there with us. It does take adjusting here and there, but it's all worth it. In addition, I started the Instagram account @Marleyswereld, where I take our followers along in all our adventures. It's crazy to see how many enthusiastic and lovely people (and dogs) we've already met!
Marley becomes a big brother. How will you involve Marley in the family expansion? Does he notice anything yet?
We are so happy! He probably doesn't realize yet that our lives are about to change. Marley is a real cuddly and also loves my nephews. We are very curious how he will react to the baby. I'm afraid it will take some time for him to get used to walking next to the pram; that will take some training!
What is Marley's funniest character trait?
There are too many to mention. His funniest (and most embarrassing) character trait is that he can sometimes burp, and it sounds like a grown-up man. For example, he regularly does this outside, and people turn around and look at me like: I'm sorry? Thanks, Marley….
Favourites of Marley