A Personalized Dog Food Bowl that fits your interior perfectly.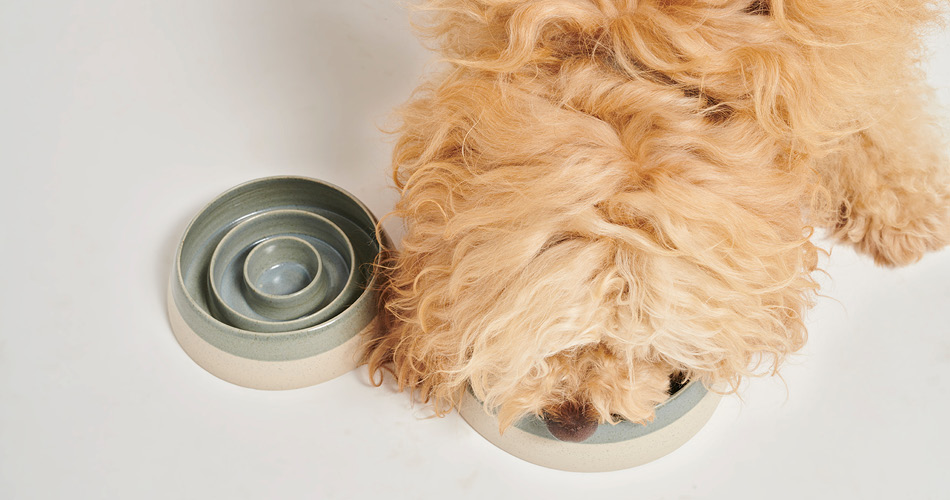 Dinner time becomes stylish with a luxurious personalized food bowl for your dog. With the unique, handmade ceramic dog food bowl from Pawness, you can be sure that your buddy will enjoy the first to the last bite. If you are looking for a dishwasher-safe food bowl that can be used in the microwave, is durable and has a beautiful design. Then look no further!
What types of dog food bowls are there?
Are you looking for a beautiful food bowl for your four-legged friend? Then Pawness is definitely the right place for you. On our webshop, we sell two types of beautiful ceramic bowls; a ceramic slow feeder and our regular food bowl. To make the regular food bowl even more special, you can personalize it with your dog's name. Both food bowls have a minimalist and stylish design so that they will fit perfectly together and into your interior.
Our ceramic slow feeder Bo is available in emerald, grey, white, and two sizes. As a result, with this food bowl, you are always in the right place for the fast eaters, whether they are big or small!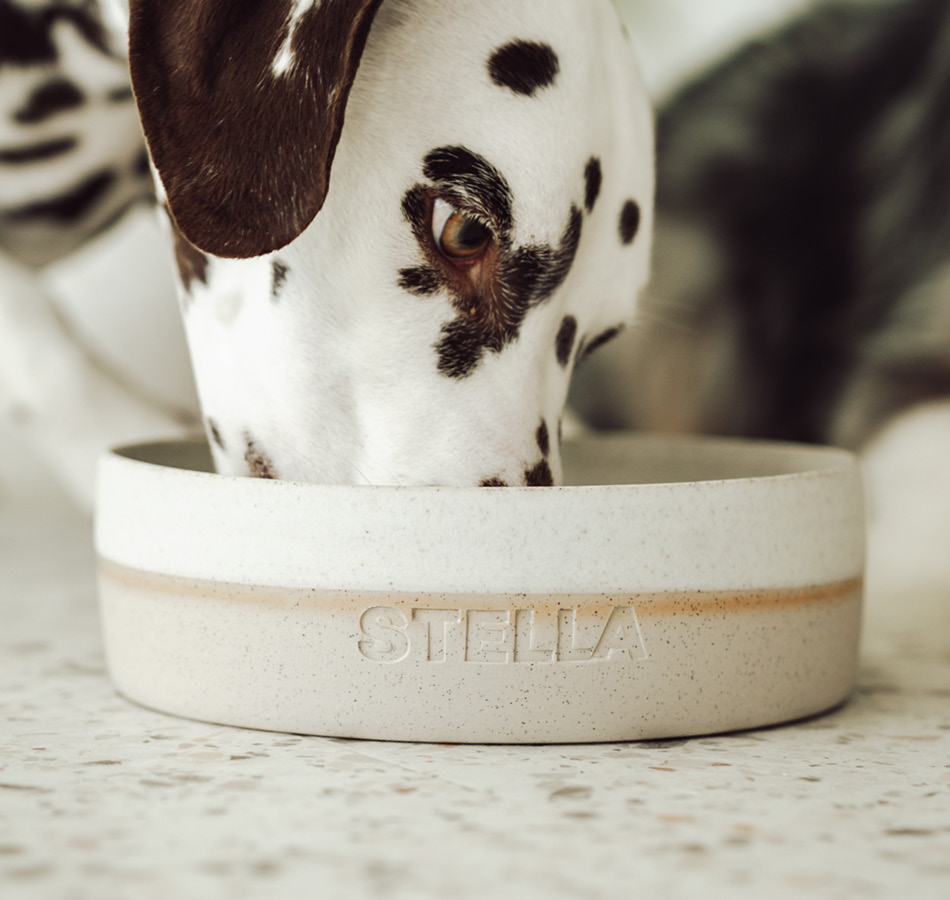 – Personalized Dog Food Bowl – White
We also have the ceramic food bowl Bo – our regular bowl. This bowl is also available in three unique finishes: emerald, grey and white and in medium and large sizes. So there is always a bowl that fits your pooch's needs!
What is a Pawness Luxury Dog Food Bowl made of?
All our dog food bowls are hand-thrown from all-natural clay in a smallceramic workshop in the Netherlands. The luxury dog ​​food bowls are thrown by hand, sprayed and glazed with an all-natural glaze made from minerals. This makes each food bowl as unique as your dog. The fact that the feeders are handmade means that minor imperfections are part of the design – each feeder is unique. No two food bowls are the same. The fact that stylish Pawness dog food bowls are made in the Netherlands means they make less impact on the environment because the food bowls do not have to be delivered by trucks from abroad.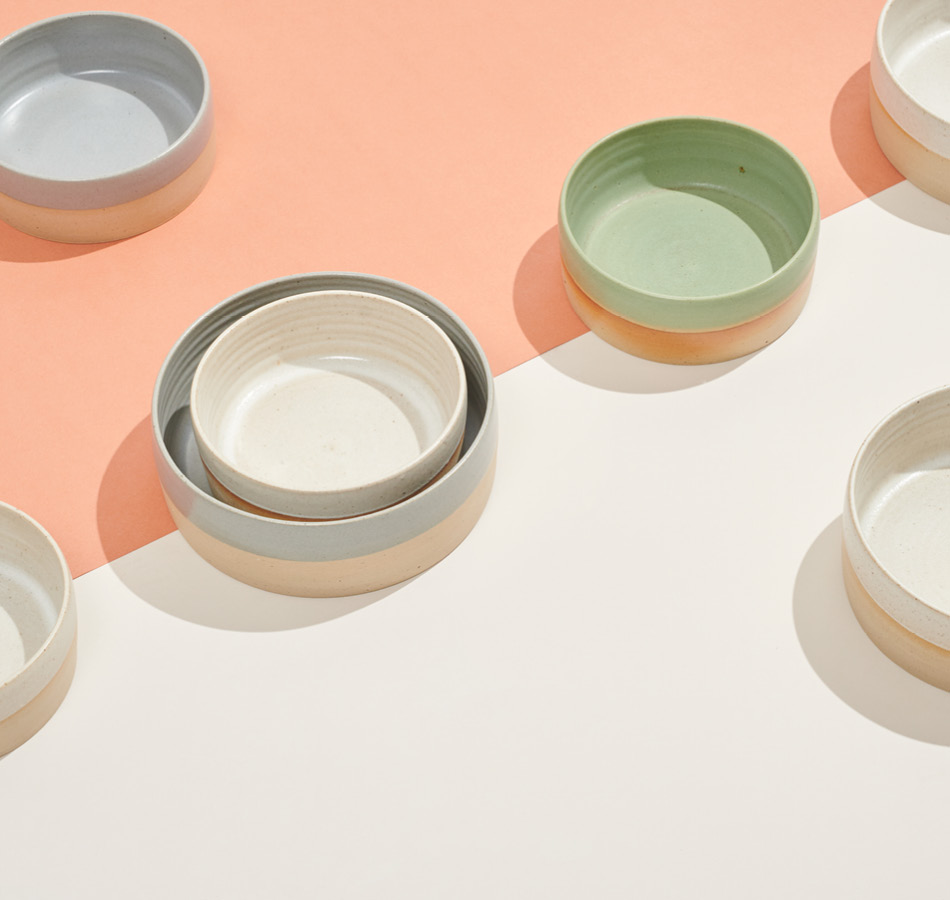 – Ceramic Food Bowl Bo
The best-personalized dog food bowl
For the best puppy parent who wants a personal touch applied to the bowl of their beloved dog, there is something extra fun! You can order the ceramic dog food bowl Bo with a personalized name! These bowls are also handmade from sustainable clay and glaze, after which your dog's name is hand-stamped. The bowl is then sprayed, glazed with a natural glaze and fired to give it a unique look. The entire production process of the ceramic dog food bowls takes about 4 weeks. But trust us – they are worth the wait!