Pooches & their Pals: Meet Rex & Irmy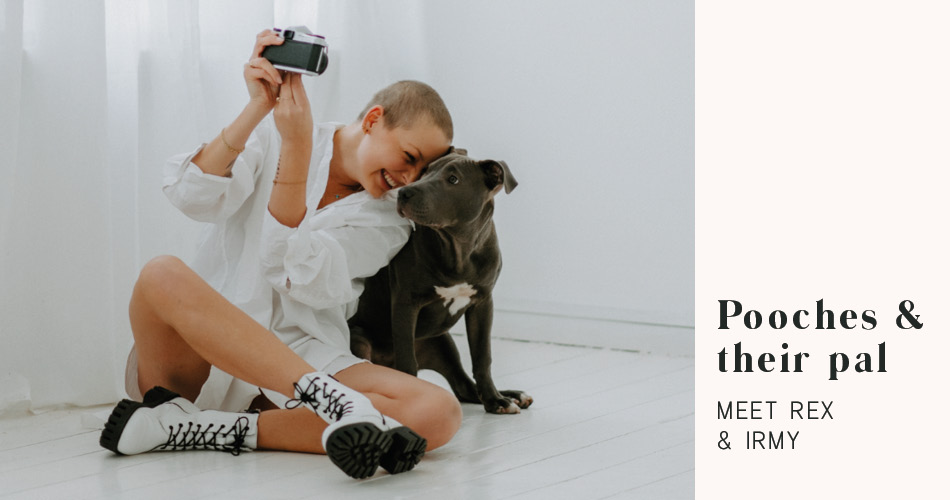 "Rex is wonderfully clumsy, which makes him hilarious. He is always looking around everywhere except on the road. "
How did you meet Rexie?
Rex was a family member's dog. Unfortunately, he was unable to take care of Rex, so I decided to take him in. Not obvious to house a pit bull in a small apartment, but we are very happy together 😉 Read the whole story under my insta post.

What is your daily routine?
We get up, take a quick fifteen-minute walk for his morning pee and kaka 😉 Afterwards, he gets his breakfast; I also make myself some breakfast and then let's digest it for a while. He then takes a nap, and around noon, we go to the forest/dog playground or do an extensive city tour. We always walk together for an average of 4 to 5 hours. Then he is exhausted in the evening, and he quietly crawls on the couch with me. Finally, peace at home.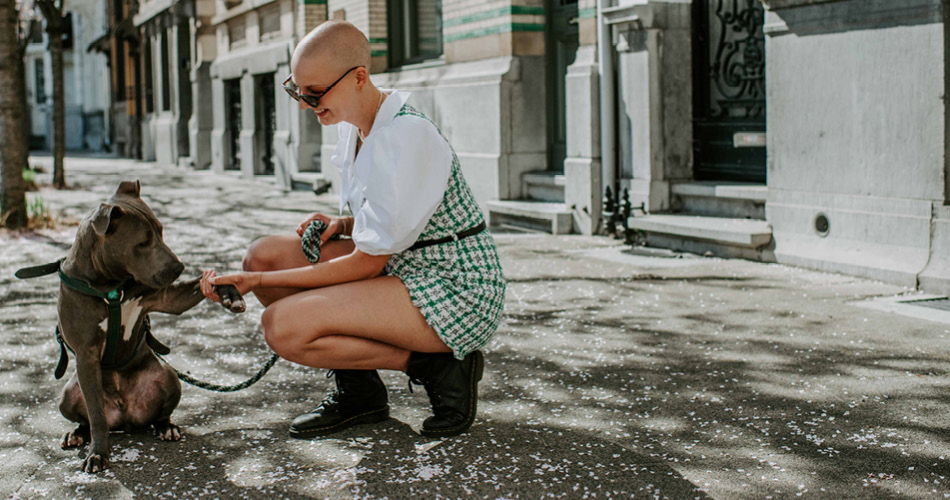 What made you decide to get a dog?
I have not chosen it myself and would advise anyone considering getting a dog to think carefully. Certainly, a breed like Rex (Stafford x pit bull) is quite a handful. It is hours of work EVERY day, and eventually, that will decrease, but in the first months, it is as if you suddenly have a baby. I thought taking our Rex home was the right thing to do, and we've learned a lot from each other over the past months. We are a team… each other's partners on the routes. Everywhere I am, he is too.
What is the funniest thing about Rexie?
Rex is wonderfully clumsy, which makes him hilarious. He is always looking around everywhere except on the road. So he regularly bumps his head against a garbage can, lamppost and so on!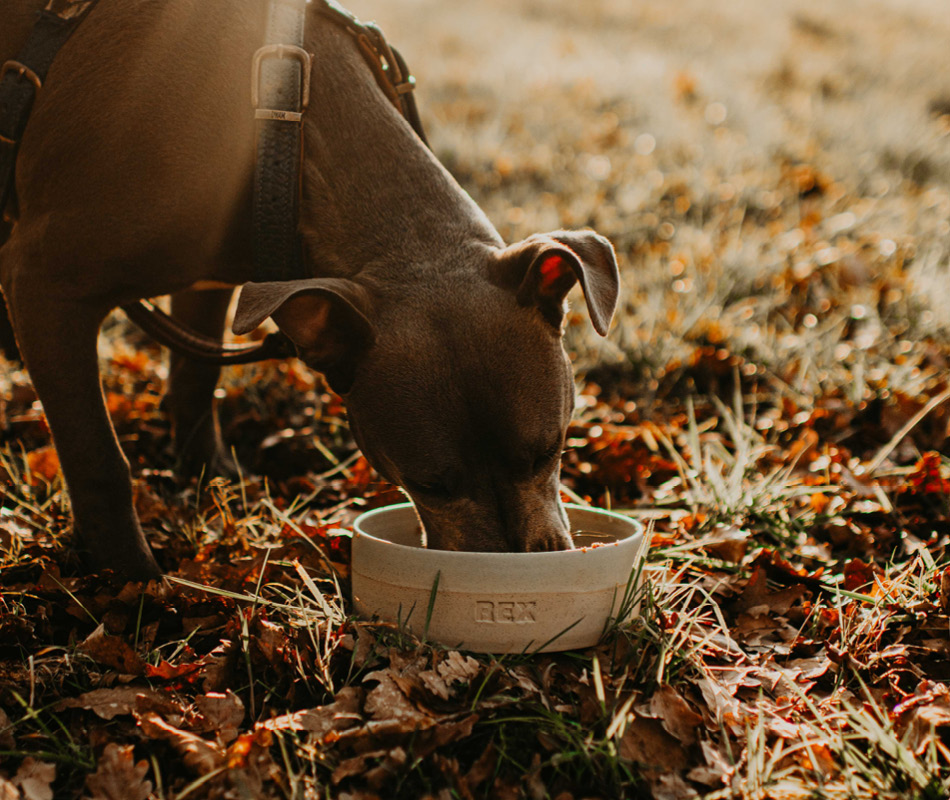 How has Rexie changed your life?
In every sense. Where I used to be completely free, I now got a fantastic sense of responsibility. I plan my whole life around Rex (if he only knew), but it also gives me extra time to go out into nature (I see this as my second home). Everyone speaks to me about my dog's beauty, which has already brought many new dog owners and friends. And even a few dates.
Volg Rex & Irmy
Credits pictures: https://irmyphotography.be
Favourites of Rex