Are you looking for luxury for your dog? Choose a vegan leather collar!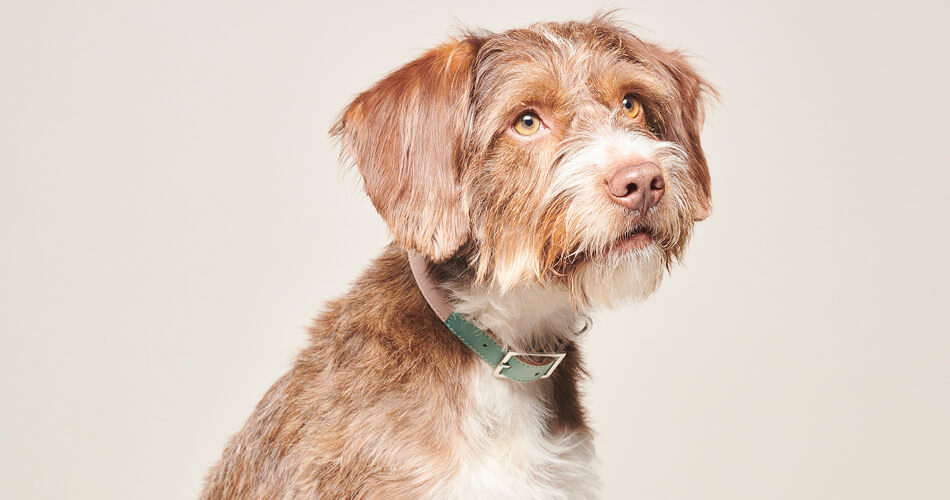 Your loyal dog deserves nothing but the best, right? And what could be better than a collar that exudes pure luxury? A luxury collar is stylish and mega comfy for your furry buddy. Quality and style in one! And you know what's even cooler? A vegan leather collar! With that, you're giving your dog a fantastic look and making a conscious choice for the environment. Win-win, right?
The irresistible charm of luxury vegan collars
The luxury vegan leather collars from PAWNESS are simply fantastic! They are made from top-quality materials and have a unique design. Such a collar immediately shows that you have an eye for style and your dog deserves only the best. It adds something extra to your furry sidekick's look, especially when paired with a matching vegan leather leash. It's just a touch of class and glamour you can't ignore.
Why choose a vegan leather collar?
Okay, traditional leather is a bit outdated. But we have an excellent alternative for you: vegan leather! This animal-friendly option is made from high-quality, partly renewable materials. It's mega solid and durable, perfect for adventurous dogs who love a bit of action. And best of all? It's super easy to clean! Rain or mud? No worries, your dog will still rock that stylish look.
Discover the Pawness vegan leather collars.
Ready to give your dog the VIP treatment? Then you need to check out Pawness! This fantastic online store has an impressive vegan leather collars and leashes collection. From sleek and modern to timeless and classic, they have something for everyone. You'll find the perfect collar that matches the personality and style of your faithful companion. And you know what's the best part? You're making a conscious choice for the environment and supporting animal-friendly products.
As a loving owner, it's super essential to pamper your dog. And with a luxury collar, you not only give a style boost to your furry friend but also strengthen the bond between you. It's a particular way to show your love and affection. And remember that you're also contributing to a better world with a vegan leather collar. A fashion statement and an environmentally conscious choice. Who wouldn't want that?
So what are you waiting for? Your dog deserves that luxury, and you deserve to pamper your loyal companion in style. Just show the world that you're the most extraordinary owner ever!
Discover our Vegan Collars